Hydrogen businesses can now contest for a share of $50 million in grants through an innovation and technology incubator being run as a collaboration between the Australian and German governments.
The German-Australian Hydrogen Innovation and Technology Incubator (HyGATE) aims to help develop an Australian-German renewable hydrogen supply chain. Grants will support pilot, trial, and demonstration projects, as well as collaboration between partners from both countries.
There is no minimum or maximum number of grants to be allocated through the program, meaning the value or each grant will range between $100,000 and many orders of magnitude more. However, applicants are expected to match any funding distributed.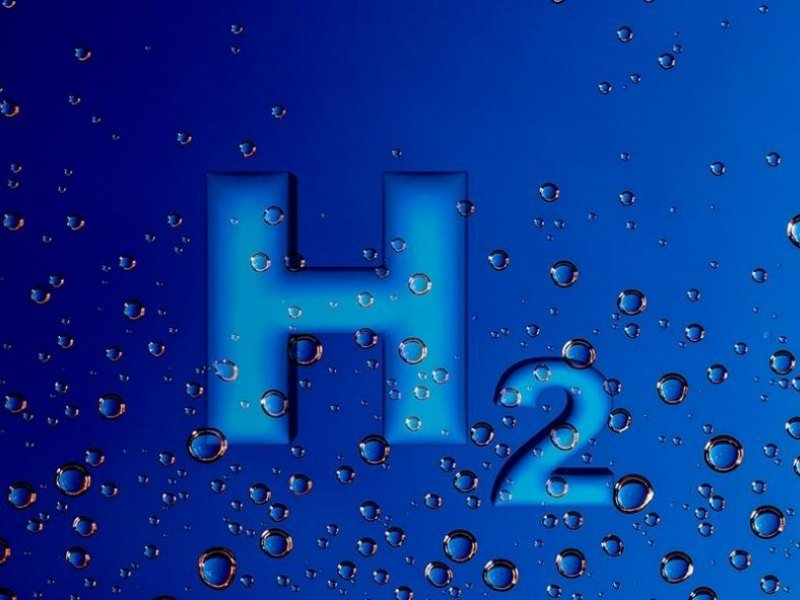 Industry, Energy, and Emissions Reduction Minister Angus Taylor said the collaboration would help to cut the cost of renewable hydrogen.
"This initiative will allow Australia and Germany's knowledge of advanced technology and skilled workforces to come together on innovative hydrogen projects," Mr Taylor said.
"It is through these important partnerships and attracting international investment that we will reduce the costs of the low emissions technologies and accelerate their widespread deployment in industry.
"A successful hydrogen industry means new energy supply chains, more jobs, and lower emissions across the economy. This is just the next step in maximising this opportunity for Australians."
The current round of funding would prioritise several areas of priority including integrating large-scale electrolysers into solar or wind power stations, shipping of renewable hydrogen from Australia to Germany, and sustainable production of industrial intermediate projects such as green ammonia or green steel. A full list of priority areas can be found in the expression of interest announcement (EOI) document.
ARENA chief executive officer Darren Miller said this partnership offered a great opportunity for Australian firms to collaborate with a leading country in hydrogen technologies.
"International partnerships will be key in helping Australia and the world to achieve net zero emissions, while also ensuring that we open up new market opportunities for the production of renewable hydrogen and other products made through its use, such as low emissions metals," Mr Miller said.
Proposed projects must be undertaken in a consortium with German firms, however the funding distributed by the Australian Renewable Energy Agency (ARENA) will only go to domestic firms.
Furthermore, firms must prove that most of the activities funded through the HyGATE grant will take place in Australia. The grant will fund no more than 10 per cent of overseas expenditure, excluding equipment and material costs.
German consortium members receive their share of €50 million by applying, in a submission consistent with its Australian counterpart, to the Projektträger Jülich, an arm of the German Federal Ministry of Education and Research.
Germany's Innovation Commissioner for Green Hydrogen Dr Stefan Kaufmann said the collaboration would prepare both countries for the future.
"HyGATE will enable German technology providers to transfer their innovations into projects. This is how we are laying the foundation for new, sustainable business models in both countries. The Australian-German hydrogen partnership is a true win win situation – for our two countries and for the sake of a climate-neutral energy system in the future."
Applicants must first submit an EOI through ARENANet if applying for a grant of more than $500,000 followed by a full application. The deadline for EOI submissions is on May 3, with successful projects invited to submit full applications within 45 business days of the EOI due date.
HyGATE is one of three initiatives included in the Australia-Germany Hydrogen Accord signed in June 2021. The other initiatives aim to promote industry collaboration at Australian hydrogen hubs and to look for more options to increase bilateral trade of hydrogen and its derivatives.
This partnership will help Australia meet its 2019 National Hydrogen Strategy target of becoming a major clean hydrogen producer and exporter by 2030. Specifically, Australia hopes to produce clean hydrogen for less than $2 a kilogram, as highlighted in its Technology Investment Roadmap.
Australia and Germany's partnership is one of the several green technology partnerships that the federal government committed $565.8 million to develop in 2021. Other bilateral arrangements exist with Singapore, Japan, South Korea, India, and the United Kingdom.
Do you know more? Contact James Riley via Email.