A group of Australia's most successful homegrown technology companies have written an open letter to the Prime Minister demanding a greater level of engagement with government on the policy settings that guide the post-COVID economic recovery.
The letter, signed by the CEOs and founders of 14 companies including Freelancer, Atlassian, Canva, Culture Amp, SafetyCulture, Airwallex, Deputy, Redbubble, and StartupAUS, says that with appropriate support and incentives, the startup ecosystem and tech economy would be key to "a strong and enduring Australian economic recovery, driven by innovation and technology."
Signatories included Atlassian's Scott Farquhar and Mike Canon-Brookes, AirWallex' Jack Zhang and Lucy Liu, Culture Amp's Didier Elzinger, Freelancer's Matt Barrie, Deputy's Ashik Ahmed, Prospa's Greg Moshal and StartupAUS chief executive Alex McCauley.
"We view the current crisis as a ripe opportunity for Australia to redouble investment in a digital economy and its future prosperity."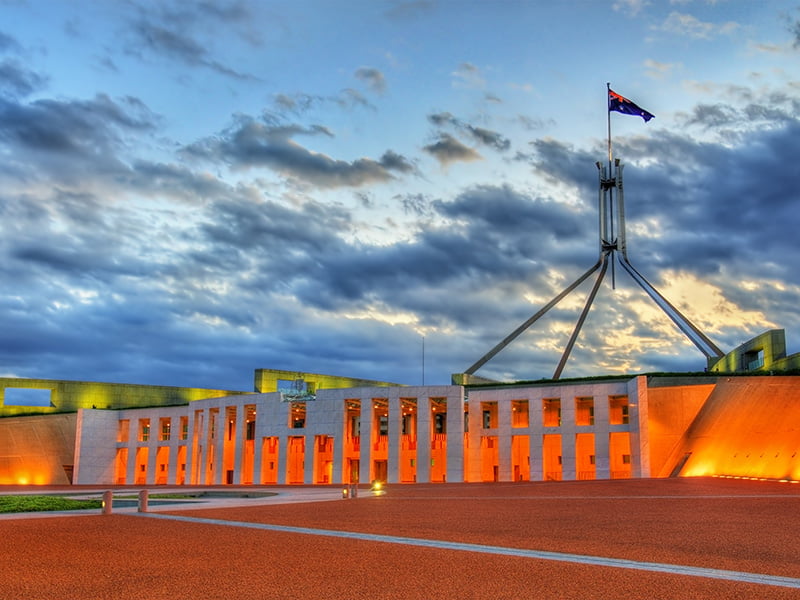 The letter was sent to the Prime Minister Scott Morrison, the Treasurer Josh Frydenberg, and the head of the government appointed National COVID Commission advisory board Neville Power.
Atlassian co-founder Scott Farquhar said in a statement that cutting R&D made no sense, especially while the government is looking for ways to rebuild our economy.
"The technology industry is a fast-track to Australia's post-pandemic recovery. It's a massive force multiplier for jobs and already makes up six percent of our GDP, a number which could be much higher," he said.
"Doubling down on our investment in innovation now will reward our nation 10-fold into the future."
It makes pointed observations about the government's proposed changes to the Research and Development Tax Incentive (RDTI).
"While we appreciate that the bill was born in a different time to achieve different objectives, we strongly oppose it today not only for what it contains but for what it is lacking – measures to actively support and stimulate R&D activity in Australia at a critical juncture as the innovation and tech sector seeks to recover from the global impacts of COVID," the letter said.
"Now is not the time to reduce the level of Government support for R&D in Australia, which already lags behind peer OECD nations in this respect. Rather, the existing RDTI mechanism is an ideal vehicle by which to deliver much needed stimulus directly to the innovation economy," it said.
The letter has landed on the PM's desk ahead of a busy parliamentary sitting week and to coincide with the expected delivery of a final report on the proposed RDTI legislative changes by the Senate Economics Legislation Committee.
The proposed changes being considered would result in a series of reforms to the scheme that amounts to a $1.8 billion cut to the program. Under the changes, a $4 million cap would be introduced for smaller firms accessing the scheme, likely reducing the size of the tax offset for most startups.
"Aside from rejecting this effort to cut the R&D incentive, there are a number of short- and medium-term measures which the Government can and should take to stimulate R&D and growth of the innovation economy during the ongoing pandemic," the startup tech founders said in the open letter.
Specifically, in the short term they are seeking a moratorium on R&D clawbacks and want the ATO to pay early refunds in advance of the tax cycle. They have also called for a a one-time stimulus to eligible small entities that use the RDTI program.
In the medium term, the sector wants the RDTI program amended to address concerns about whether software development activities qualify – or to start a new program that would encompass these software development activities.
"An improvement to the RDTI would be a timely first step for a stimulus targeted at the innovation and technology sectors of the economy and is fundamental to the maintenance and growth of Australia's new technology-based economy. It is the first critical step to building our post-COVID-19 future," the letter said.
StartupAUS chief Alex McCauley said that rather than trying to cut costs, it was absolutely critical right now "that we keep boosting support for R&D."
"We need to rapidly increase our investment in these high growth, job-creating sectors. It's hard to imagine a more important time to be investing in the economic future of the country," he Mr McCauley said.
The full list of signatories to the open letter to the Prime Minister follows:
Jack Zhang, Co-Founder & CEO Airwallex
Lucy Liu, Co-Founder & President Airwallex
Scott Farquhar, Co-Founder and Co-CEO Atlassian
Mike Cannon-Brookes, Co-Founder and Co-CEO Atlassian
Damien Singh, CFO Canva
Didier Elzinga, Founder and CEO Culture Amp
Ashik Ahmed, Co-Founder and CEO Deputy
Matt Barrie, CEO Freelancer
Karl Redenbach, Co-Founder and CEO LiveTiles
Craig Scroggie, CEO and Managing Director NextDC
Michael Frizell, Co-Founder and CEO Pet Circle
Greg Moshal, Co-Founder and CEO Prospa
Beau Bertoli, Co-Founder and Chief Revenue Officer Prospa
Jacqueline Pennicott, Head of Tax Redbubble
Bruce Buchanan, Co-Founder and CEO Rokt
Kate Pullinger, Chief of Staff and Company Secretary SafetyCulture
Alex McCauley, CEO StartupAUS
Do you know more? Contact James Riley via Email.