The Australian Capital Territory aims to position itself as the nation's "gateway to space" via a new industry hub, to serve as a link between research, industry, and government in the capital.
ACT Chief Minister Andrew Barr outlined plans for the proposed Canberra Space Hub in the ACT Space Update 2023 launched on Friday.
The government plans to explore the development of the hub with industry over the next two years, following two similar proposals in other jurisdictions falling through in recent months.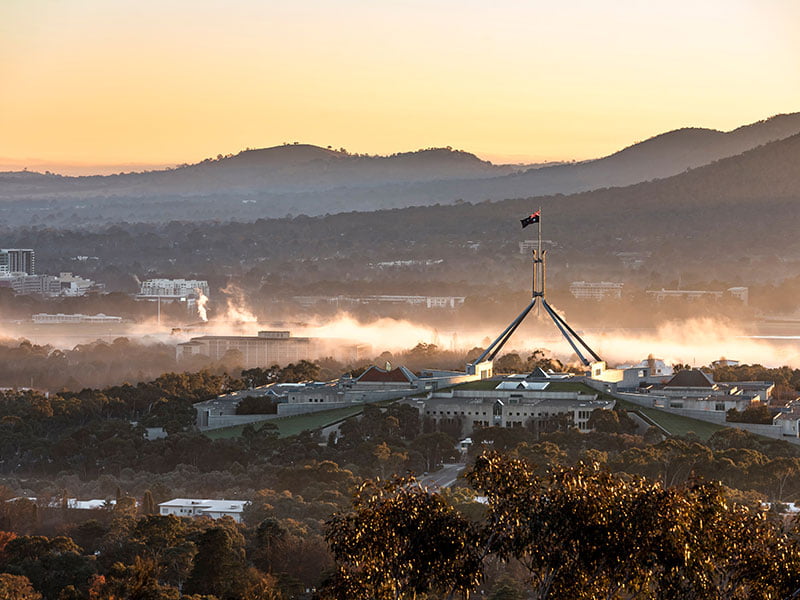 The Canberra Space Hub was first proposed in the 2022 economic development priorities statement, but at that time was known as the Cyber, Space and Advanced Technology Hub.
In the 2023 Space Update, the hub – which Mr Barr said would be "based on Canberra's strengths" – is expected to help the government deliver a coordinated program of work across four missions.
The missions aim to help the ACT build a fit-for-purpose and diverse workforce, expand scientific research capability, unlock investment, and promote ACT space-based technology.
"Using the tools and data that space-based technologies provide, we will make a meaningful contribution to solving real-world problems," Mr Barr said in the forward.
The government has also committed $1 million to two new space research and development projects, funding that will be matched by the SmartSat Cooperative Research Centre (SmartSat CRC).
The pair will contribute the bulk of the funding to the ANU Institute of Space and its partners for the development of OzFuel, a space-based sensor platform that will assist in bushfire detection.
The $1.3 million project is intended to "position Australia as a credible global provider of space sourced environmental information".
The other project is a Smart Multi-model Optical Surveillance System, which is being developed to "help respond to the risks of an increasing number of space objects in Low Earth Orbit".
Led by UNSW Canberra, the world-first capability will "enable the rapid development and testing of a novel capability for the continuous and autonomous detection and identification of space objects".
UNSW Canberra Space director Dr Ed Kruzins described the funding as "so important" to address the challenges of operating in an extreme environment like space.
"These projects put the ACT in the box seat for the next generation of space activities," he said, adding that UNSW Canberra Space is excited about its role in the sector.
Smart Sat CRC chief executive Professor Andy Koronios said the latest round of investment from the CRC will have a "force-multiplier effect on the development of space R&D capability in the ACT".
Do you know more? Contact James Riley via Email.