The Coalition and Labor have united to block a Greens motion that would have forced the federal government to disclose information on the $1 billion worth of contracts it awards to a handful of global consulting firms each year, including any final report or advice that the consultants provide.
The motion, moved by Queensland Senator Larissa Waters on Wednesday, would have required the government to provide ongoing quarterly details on all request for consultancy service tenders and any contracts awarded to the seven of the biggest multinational consultancy firms or worth more than $50,000.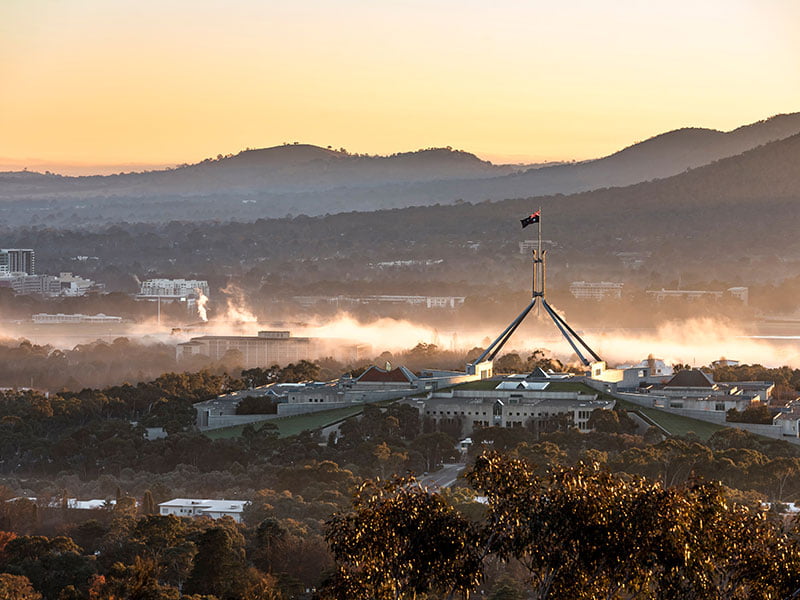 The reporting would also have required the production of the final reports and advice provided by the seven companies: Ernst & Young, PwC, Deloitte, KPMG, McKinsey, Boston Consulting Group, and Accenture.
The federal government gave the "Big Seven" firms contracts worth more than $1 billion in 2020, according to analysis of tender documents, but often does not release the results of this work.
There is also growing concerns about core public service work being outsourced to the firms, most recently with the revelation a PwC contract could allow the company to assess government grant applications.
A a Labor-led Senate committee labelled the practice of paying a handful of consultancy firms so much money in an unaccountable way "utterly unacceptable" last year.
But the Opposition joined with the government in the Senate to vote down the Greens' attempt to force more details on these types of contracts and the publication of any advice or report it produces on Wednesday afternoon.
Labor's Jenny McAllister said the Opposition was "deeply troubled" by the explosion in the use of external labour and the opacity of government procurement but would not force the release of potentially private or commercial information.
"While we appreciate the intent behind this motion, Labor has a number of concerns, including the scope of the private commercial information being sought, the failure to address [personally identifiable information] and the identification of private firms in a continuing order of the Senate. And we will not be supporting the motion."
Liberal Senator and assistant minister for industry development Jonathon Duniam said the reporting requirement would be "an unreasonable diversion of resources requiring reconfiguration of data that's already published on a more regular basis" and final reports and advice provided by consultants had legitimate reasons to not be made public.
"It would be an unreasonable diversion of resources to perform immunity reviews, consultations and redactions on every such report. When it's open to the Senate to seek only those documents of interest. This diversion of resources will subtract from front line public services," he said.
The Senate can request the production of individual reports but has often been blocked on public interest immunity grounds and the enforcement of orders is rare.
Do you know more? Contact James Riley via Email.