CSIRO is seeking to expand its quantum research capability to ensure Australia remains at the forefront in the development of this new technology.
Last May, CSIRO announced it would invest $100 million over four years to support research in five growth areas: biomedical manufacturing, digital manufacturing, digital healthcare, artificial intelligence and emerging technologies including quantum computing.
The agency has started advertising for a new round of hiring is seeking to fill seven positions across the CSIRO Applied Physics Group, based at the organisation's research facility in Lindfield, Sydney.
The roles will be held for a three-year term as a member of the Applied Physics Group. Applications close on March 6.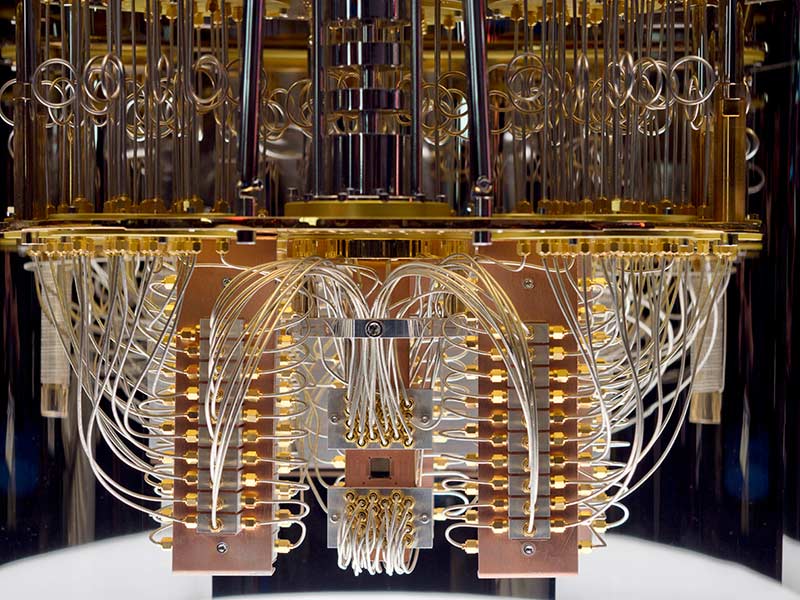 Quantum science is "the study of matter and energy at the most fundamental level," the CSIRO says, and has the potential to revolutionise computing, communications, and sensing and measurement.
Joining the quantum devices and manufacturing team will be a quantum device fabrication scientist and a quantum research scientist. Also available is a CSIRO postdoctoral fellowship in 2D materials for quantum devices. The fellow will assist the quantum team as a member of the graphene materials and devices team.
The other four quantum research roles that are vacant in the Applied Physics Group are: superconductor theoretician, magnetic theory and measurement scientist, electronics engineer, and radio frequency electronics engineer.
The Applied Physics Group launched an earlier hiring round in September last year to fill five quantum research roles. In the same month, quantum optics expert Professor Eleanor Huntington joined CSIRO as executive director digital, national facilities, and collections.
Also launched last year was a Quantum Technologies Future Science Platform to support multidisciplinary research, and to attract industry investment.
CSIRO's focus on quantum technologies is follows the agency's Quantum Technology Roadmap, released in May 2020. The roadmap details recommendations about how Australia can secure a leadership role in the emerging quantum industry.
The agency estimates that quantum technologies will generate $4 billion in revenue and create 14,000 jobs in Australia by 2040, within a global industry worth $86 billion.
In November last year, the government committed $111 million to quantum technologies after it was recognised as one of the critical technologies of strategic national interest (highlighted in the report titled Blueprint and Action Plan for Critical Technologies). This included $70 million over 10 years for the establishment of a quantum commercialisation hub and a national quantum strategy.
The World Economic Forum launched guidelines, in January, in collaboration with CSIRO and other organisations for best-practice principles for the development, adoption, and regulation of quantum computing.
CSIRO encouraged those who wanted to learn more about the agency's vision on quantum technologie to attend the Quantum Australia Conference from February 23 to 25 in Sydney. Current CSIRO chief scientist Bronwyn Fox will sit on a Quantum state of the Nation panel on the first day.
More than 50 speakers are scheduled to speak including Australia's and former CSIRO chief scientist Cathy Foley, who was the lead author on the CSIRO quantum roadmap, as keynote speaker. Although in-person tickets are sold out there is still the option to attend virtually.
Do you know more? Contact James Riley via Email.