In October last year, Defence Industry minister Pat Conroy said the government was working on a defence industrial development strategy and that it would release "ideally in the first half" of 2023.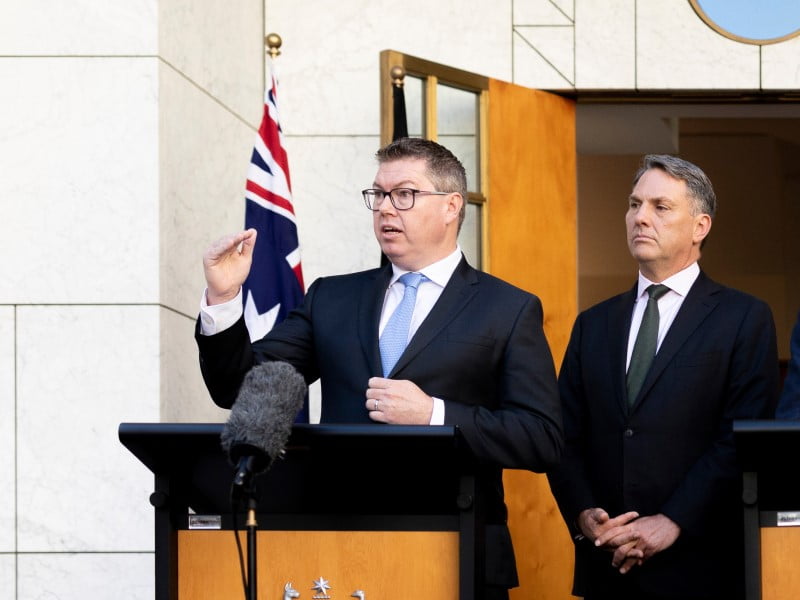 Earlier that month, Defence minister Richard Marles said the government would take an "activist management of defence procurement" and announced he would introduce "six critical reforms" that will improve project delivery, performance in Defence and defence industry, and "protect taxpayer money".
The areas of focus include:
The strategic rationale for a sovereign defence industrial base
More targeted and detailed Sovereign Industrial Capability Priorities
A plan to grow industry's workforce to deliver a viable industrial base and increase Australia's defence exports
Reforms to defence procurement to support the development of Australian defence industry and respond to the review
Mechanisms to improve security within defence businesses
The government says the Defence Industry Development Strategy, which will be accompanied by an implementation plan, is a "critical set in delivering the reforms and capabilities identified in the Defence Strategic Review".
It will also be informed by an internal review of defence industry policy commissioned by Mr Conroy earlier this year.
The previous Coalition government last released a Defence Industrial Capability Plan in 2018, which guided the identification of 14 Sovereign Industrial Capability Priorities ranging from space and robotics, autonomous systems, and artificial intelligence to combat clothing survivability and signature reduction technologies. Labor is expected to narrow these priorities.
The Coalition's Defence Industrial Capability plan built on a defence export strategy that included a want for Australia become a top 10 global defence exporter by 2028.
Speaking after the release of the Defence Strategic Review on Monday, Mr Conray said the review highlighted the "need to strengthen and sharpen defence innovation", something the government is "embracing wholeheartedly".
"Towards the end of this year we'll be releasing a defence industrial development strategy that articulates how we provide that sovereign industrial base to support the Australian Defence Force not just today but into the future," Mr Conroy said.
Defence minister Richard Marles also flagged the government's support for the development of a domestic guided weapons and explosive ordnance manufacturing capability in Australia "as soon as possible".
Specifically, the government agreed with the recommendation that "options for the increase of guided weapons and explosive ordnance stocks, including the rapid establishment of domestic manufacturing, should be provided to the government by Q2 2024".
The government is still committed to delivering a Advanced Strategic Research Agency — which has been renamed as the Advanced Strategic Capabilities Accelerator – although this has yet to be funded.
The accelerator will serve as a "missing link between Defence and innovative Australian companies beyond the Defence primes", according to the Defence Strategic Review.
InnovationAus.com will host a one-day forum on non-kinetic defence and dual-use technology in Adelaide on May 24. You can book your tickets here.
Do you know more? Contact James Riley via Email.