The federal government has appointed Australian National University Associate Professor Jake Blight as its first full-time Independent National Security Legislation Monitor.
Associate Professor Blight will be the fifth person to fill the role established by the former Labor government in 2010 when he begins his three-year appointment on November 23.
He has been an Associate Professor in the practice of national security law at the Australian National University since January last year and in the preceding decade served as deputy inspector-general at the Office of the Inspector General of Intelligence and Security.
Between August 2020 and January 2021, Associate Professor Blight acted as Inspector-General of Intelligence and Security. He has also previously worked at the Australian Government Solicitor and at the Attorney-General's Department.
The federal government committed $8.8 million in this year's Budget to make the Independent National Security Legislation Monitor a full-time role and increase the number of full-time supporting staff to eight.
Attorney-General Mark Dreyfus wished Associate Professor Blight well, noting that Associate Professor Blight "commences his new role with in-depth knowledge of national security law and operations".
Investment NSW's new head of innovation and entrepreneurship is Liza Noonan. She has been seconded from her role as Greater Sydney Commission's executive director for Westmead and Macquarie Park Innovation Districts.
Ms Noonan has extensive experience in innovation support and deep tech, including as CSIRO's executive manager for innovation between 2015 and 2017. She has also spent time as CSIRO's ASEAN director and subsequently global director.
The University Trailblazer for Recycling and Clean Energy has appointed Gabriella Nunes as director, research and commercialisation. Ms Nunes spent almost four years at UNSW Founders across senior manager roles in entrepreneurship and strategic engagement, with the preceding 14 years spent at Austrade.
Services Australia chief executive Rebecca Skinner announced earlier this week that she would retire from the public service after a 30 year career, as reported by InnovationAus.com.
A new advisory board has been established for the Digital Games Tax Offset. Johanna Egger and Morgan Jaffit will both serve three-year terms.
Ms Egger is managing director, family and kids at digital product studio Two Bulls/DEPT and sits on the board of industry body Interactive Games and Entertainment Association, while Mr Jaffit is founder and director of Brisbane-based game developer Spitfire Interactive.
Former Service NSW chief executive Damon Rees has announced he is the co-founder of digital advisory firm ServiceGen alongside former New South Wales Customer Service and Digital minister Victor Dominello. Mr Rees left Service NSW at the end of 2022.
Tech reseller Data#3's new chair Mark Gray, who has been a non-executive director since 2017, will begin his term on October 31. Mr Gray holds several other chair positions and directorships, including on the board of the Northern Australian Infrastructure Facility.
Current Data#3 chair Richard Anderson said he would not stand for re-election at the upcoming annual general meeting and will retire from the board. Mr Anderson was a founding board member when the firm listed on the ASX in 1997 and has been chair since 2000.
Corinne Henderson has been appointed chief information officer of the Commonwealth Ombudsman. Ms Henderson moves from an executive level one position at the Australian Sports Commmission to take her new executive level two position.
Cybersecurity firm Tesserent has appoint Andrew Shea as the managing partner of its training arm Tesserent Academy. Mr Shea previously held the chief executive role at Builders Academy Australia and ARP Education Solutions.
CSIRO National Artificial Intelligence Centre director Stela Solar has been appointed co-chair of the international Commonwealth Artificial Intelligence Consortium, an initiative of the British empire legacy organisation.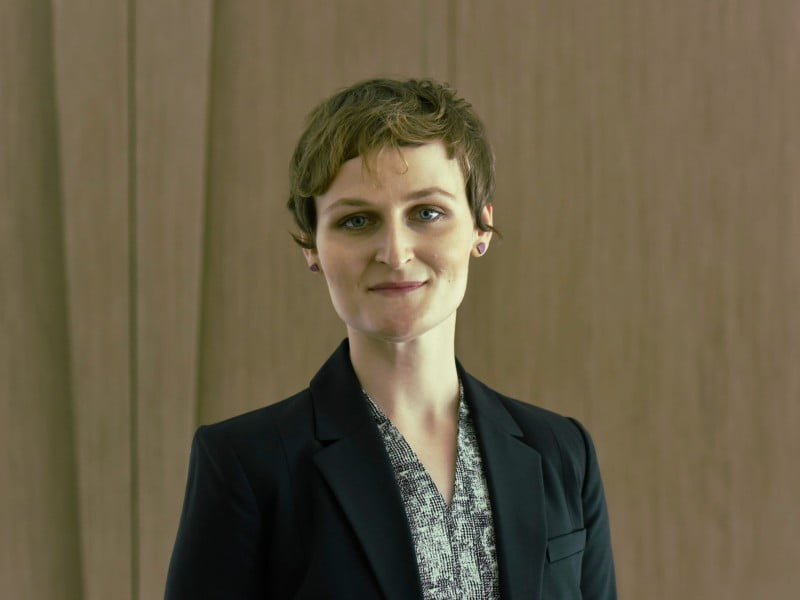 Startup support network Fishburners has appointed Taryn Williams of digital marketing firm #gifted and Samantha Martin-Williams, who is the deputy chair of Newcastle Airport, as its two new board members.
Australian National University Associate Professor (honorary) Cris Brack has been appointed by the Clean Energy Regulator to undertake an independent review of gateway checks for human-induced regeneration projects under the Australian Carbon Credit Unit Scheme.
Western Australian state-owned grid operator Western Power must find a new chief technology officer after it promoted incumbent Matthew Cheney to the new role of executive manager of energy transition and sustainability, as reported by iTnews.
Battery minerals firm Future Battery Minerals has appointed Nicholas Rathjen as its new chief executive and managing director. He will begin on December 6. He moves from Canadian lithium business Green Technology Metals.
Do you know more? Contact James Riley via Email.