A Liberal Senator has withdrawn his attempt to launch a parliamentary inquiry into the influence of Big Tech in Australia on the same day the federal government passed its controversial media bargaining code into law and Facebook reversed its news ban.
Liberal Senator Alex Antic had planned to move a motion in the Senate on Wednesday afternoon to establish a Select Committee on Big Tech Influence in Australia, but withdrew this motion at the last minute.
This was the same day that Treasurer Josh Frydenberg reached an agreement with Facebook to amend the news media bargaining code legislation to ensure the tech giant allowed news content back onto its platform.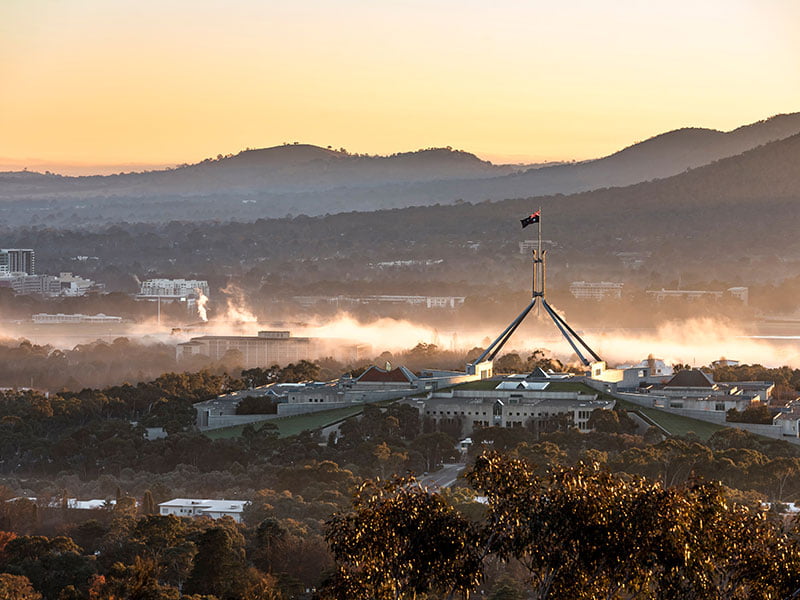 Last week Facebook went nuclear and followed through with its threat to block all news content for Australian users in response to the bargaining code, which would force it to enter into final offer arbitration to determine revenue sharing deals with media companies.
Senator Antic used the move as further evidence that the Big Tech inquiry was needed.
"The news today that Facebook are banning access to news publishers, TV stations and government departments highlights why I have been calling for a Senate Select Committee to be established to investigate the activity and behaviour of Big Tech," Senator Antic posted on Facebook last week.
But Senator Antic eventually withdrew his plan to move the motion in the Senate, just hours after the government brokered a deal with Facebook.
Shadow industry and innovation minister Ed Husic labelled the attempted motion a "joke".
"On so many levels this was a joke and a poor one at that. There are countless reports gathering dust now on what needs to be done to combat some of the excesses in technology, that this government has ignored," Mr Husic told InnovationAus.
"On top of that did anyone seriously think that this government that had pulled the handbrake on implementing Royal Commission recommendations against big banks was serious about a Big Tech inquiry that would produce a report that would go nowhere."
The timing of the motion was telling, Mr Husic said.
"It was cute timing to think a bunch of nobody senators proposing an inquiry into Big Tech would scare Facebook into a different position on the code," he said.
"Again, I think there are serious issues that need to be dealt with and we do need to work with tech on them, from privacy to competition law, but this was just a brain snap, a political parlor game that was never destined to go anywhere."
The inquiry would have looked into the management of disinformation, misinformation and malinformation, including shadow banning, de-platforming and demonetisation. Just this week the tech giants unveiled their voluntary code of conduct around misinformation and disinformation which was widely panned.
There is also an existing Select Committee focusing on foreign interference through social media, which is expected to table its final report in May next year.
The committee would have been tasked with investigating the prevalence of fake accounts and bots on platforms such as Facebook, along with these companies' privacy settings and the use of data by third parties.
The Senators would also be tasked at looking at whether these firms are complying with Australian laws. The committee is expected to table its final report in December next year.
It came on the same day that the federal government passed its legislation launching the media bargaining code through Parliament. The code will force designated companies to eventually enter into forced arbitration to determine revenue sharing deals with media companies over the sharing of news content.
The code was a key recommendation from the Australian Competition and Consumer Commission's (ACCC) digital platforms inquiry, which also included a number of other policy recommendations for government.
The ACCC has also launched a series of legal actions against Big Tech firms for a range of alleged offences.
The Attorney's-General Department is also conducting a review of the Privacy Act which will likely call on the tech giants to improve security and data handling practices, and give room for individuals to launch legal action against the firms for breaches of privacy.
The Coalition has also been highly critical of tech firms offering encrypted communications, including Facebook,and moved a number of pieces of legislation aimed at undermining this.
Laws introduced to Parliament late last year would hand sweeping new powers to the AFP to access and "disrupt" the networks of those suspected of crimes, and to even take over their accounts on Big Tech platforms covertly.
Do you know more? Contact James Riley via Email.