Australian aerospace startup Hypersonix Launch Systems has been drafted into the US Defense Innovation Unit's accelerator program, having been selected to provide hypersonic vehicles for testing.
The Defense Innovation Unit is a US Department of Defense organisation charged with accelerating the adoption of commercial and dual-use technologies where it can solve operational challenges at speed and at scale.
Sydney-based Hypersonix said on Friday it had been selected from a field of international aerospace companies competing for the DIU contract under its Hypersonic and High-Cadence Airborne Testing Capabilities (HyCAT1) program.
The Defense Innovation Unit is headquartered in Mountain View in Silicon Valley and is structured to tap into non-traditional innovators – typically from commercial markets – who are working on new technologies that can be incorporated for use in the defence sector.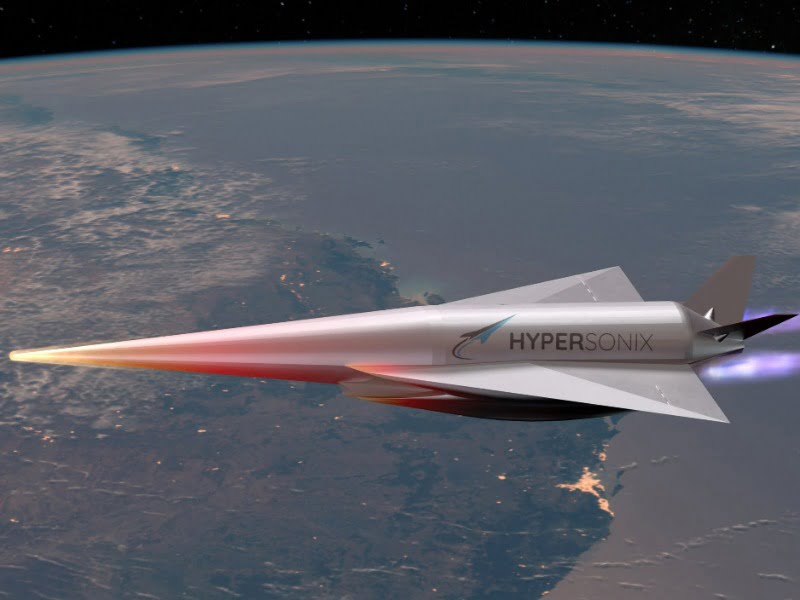 The DIU, along with the US Air Force and the Under Secretary of Defense for Research and Engineering (known as the USD R&E) as partners, had sought outside technological input through the HyCAT1 program last September.
In January, the DIU issued a further 'Area of Interest solicitation process'. HyCAT is aimed at accelerating the development and lowering the costs of new hypersonic weapons.
The Sydney-based Hypersonix Launch Systems, which was set up in 2019, says the contract with the Defense Innovation Unit demonstrates the increased willingness by the US to source commercial technologies from allied countries, if that technology can meet an urgent need.
The company had responded to the solicitation with its DART AE (Additive Engineering) vehicle, which makes significant use of 3D-printing and is powered by a hydrogen-fuelled scramjet engine. The DART is capable of speeds of Mach 5 to Mach 7 with a range of up to 1,000 kilometres.
The Hypersonix system was selected from 63 respondents to the DIU's HyCAT solicitation, which sought vehicles usable for the long-endurance testing of:hypersonic platforms and components; sensors for detecting and tracking; and systems for communications, navigation, guidance and control.
Specifically, the DIU wanted a vehicle capable of operating in a 'representative environment' that could maintain speeds above Mach 5 with a manoeuvrable/non-ballistic flight profile and at least a 3-minute flight duration with near-constant flight conditions.
"Our vehicles are capable of non-ballistic flight patterns to at least Mach 7, which exceeds the HyCAT1 specification," Hypersonix Launch Systems managing director David Waterhouse said.
"Our longer-term focus is to capture a slice of the emerging multi-billion-dollar commercial market for deployment of small satellites, but clearly Australia's strategic defence allies see immediate potential in our technology.
"This is our first major contract and a key step in our commercialisation process – we couldn't be happier. This puts Australia one step closer to being a major player in the international space race," Mr Waterhouse added.
Do you know more? Contact James Riley via Email.