Victorian senator Jane Hume has been promoted to Minister for the Digital Economy within the Treasury portfolio as part of Prime Minister Scott Morrison's cabinet reshuffle.
Surprisingly, the reshuffle did not include the appointment of a cabinet-level cybersecurity minister that had been widely tipped.
Senator Hume has served as Assistant Minister for Superannuation, Financial Services and Financial Technology since the 2019 election.
The Digital Economy ministry will sit within Treasury, rather than Communications or Industry where it has resided in previous governments.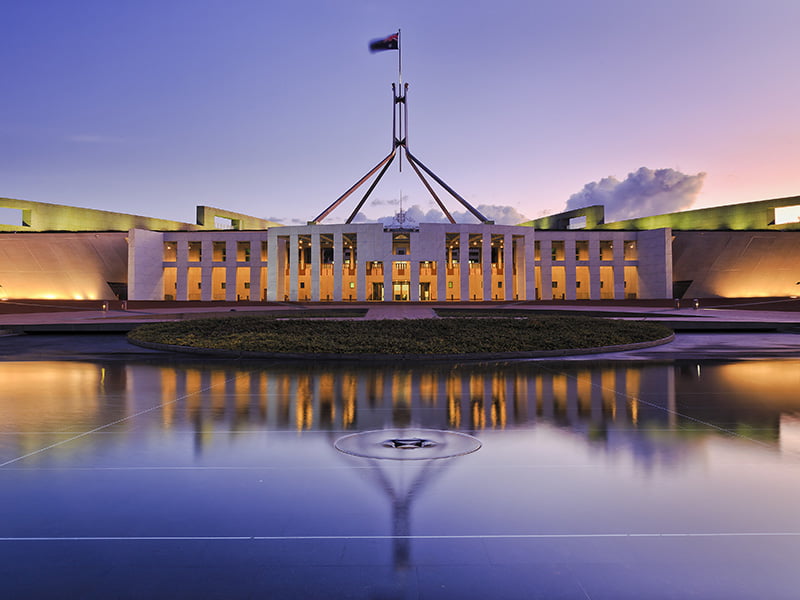 The role is effectively responsible for setting the regulatory rules of the road for the digital economy, with oversight of significant reforms including the Consumer Data Right, the New Payments Platform and the news media bargaining code for Facebook and Google.
Mr Morrison said Senator Hume's appointment was in recognition of the importance of technology and digital transformation in the wake of COVID-19.
The Opposition previously had a Shadow Minister for the Digital Economy, focusing more on industry development, in Ed Husic until 2019, with Mr Husic recently brought back into the shadow cabinet in the agriculture and resources portfolio.
Current Assistant Minister for Regional Tourism Jonathan Duniam has been appointed in a new role as the Assistant Minister for Industry Development, serving under Industry Minister Karen Andrews, who has retained her role.
All other significant tech-related ministers have retained their jobs, with Stuart Robert remaining as Minister for Government Services, and Peter Dutton as Minister for Home Affairs.
The reshuffle was required due to finance minister Mathias Cormann's retirement from Parliament, with Simon Birmingham taking over his role, and Dan Tehan to act as minister for trade, tourism and investment.
Andrew Gee has been promoted and will serve as the Assistant Minister for Trade and Investment.
It had been reported late last month that Mr Morrison had been set to bring cybersecurity back into Cabinet and add the role onto Mr Dutton's position.
But this proved to be incorrect, with cybersecurity not included at all in the reshuffle. This will be hugely disappointing for the local cybersecurity sector, which has been pushing for a specific minister since the role was scrapped by Mr Morrison when he took over the top job.
Minister for Communication and the Arts and Cyber Safety Paul Fletcher has had the cyber safety element stripped from his role as part of the reshuffle.
The Home Affairs department has responsibility for cybersecurity-related policies, with a number of pieces of legislation focused in the area introduced to Parliament this year, including increased security obligations for critical infrastructure operators, and new hacking powers for the Australian Federal Police.
It was expected that cybersecurity would be tacked onto Mr Dutton's ministerial role, but this was not included in Friday's reshuffle.
Former Prime Minister Malcolm Turnbull created the position of Minister for Cybersecurity in 2016, but this position was scrapped by Mr Morrison in late 2018. There have been long standing calls for this role to be reinstated from the local industry and the federal Opposition.
Mr Turnbull himself has said that the lack of a dedicated minister is a key weakness in the government's cyber policies.
"There isn't anyone designated with that authority and responsibility. That creates a problem. You do need to have a person in ministry who is the political voice on this issue and does that day in, day out," Mr Turnbull said earlier this year.
Labor has been calling on the government to appoint a cybersecurity minister, as has a number of prominent figures in the cyber sector, including through submissions to government on the new strategy.
The Opposition is now expected to reveal its own reshuffle before the end of the year.
Do you know more? Contact James Riley via Email.