Labor has called on the government to scrap the "seriously malfunctioning" robo-debt program, the first time it has pushed for the controversial scheme to be stopped entirely.
Former Opposition leader Bill Shorten this week made his first major re-emergence in politics since his election loss, calling on the automated debt recovery system to be cancelled.
It follows revelations earlier this week that the estate of a deceased disability pensioner had been targeted by the robo-debt scheme.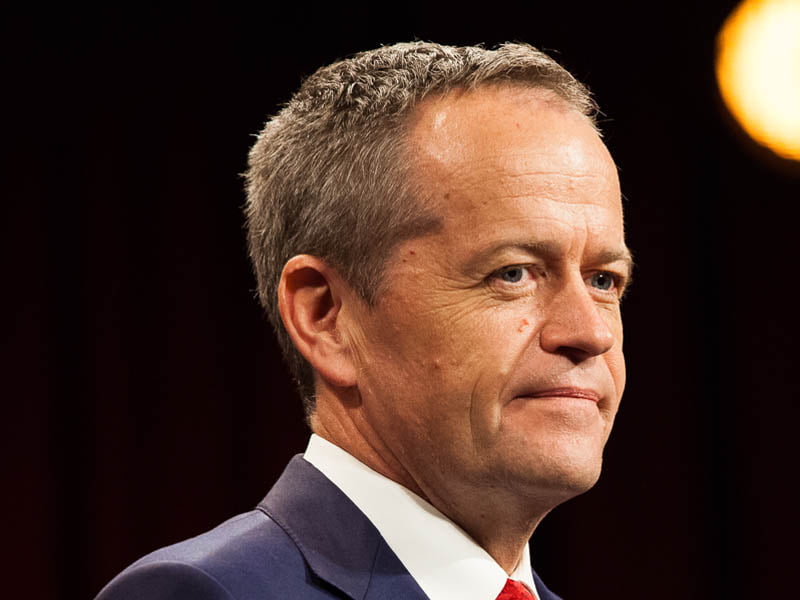 The Coalition has stood by the robo-debt scheme, claiming it is its legal responsibility to attempt to recover welfare debts.
The Opposition has been critical of the government scheme, and has repeatedly called for it to be halted and re-evaluated. But the latest comments are the first time Labor has pushed for it to be scrapped.
Mr Shorten, who is now the shadow human services spokesman, said the latest case should "shame government services minister Stuart Robert to finally act and address the problems at the heart of this scheme", which he said is "seriously malfunctioning".
"We recognise the right of government to recoup legitimate debts that are owed. But robo-debt is not that, it is a mess," Mr Shorten said in a statement.
"It is being enforced in a harsh and cruel way and we now know it is being driven from above."
The Online Compliance Intervention system was launched by the Coalition in July 2016 and uses an algorithm to average out a person's yearly income using data from the ATO and cross-matching this with income reported to Centrelink.
If a discrepancy is detected, the individual is issued with a please explain notice. But the system has been found to regularly incorrectly match the data and issue inaccurate debt notices, and has placed the onus on the welfare recipient to prove their income and that they haven't been overpaid.
This process was previously completed mostly manually, but now has little human oversight.
The scheme has been criticised by the Commonwealth Ombudsman and in a Senate report, and has previously been branded a "disaster' by the Opposition, but the Coalition is continuing to stand by it.
According to the government, there have been about 800,000 income compliance checks through the system since July 2016, and 20 per cent of these did not result in a debt being raised.
Labor reignited the robo-debt debate in Parliament this week, with a number of MPs slamming the scheme and a series of questions being posed to Mr Robert during question time.
Labor backbencher Brian Mitchell called on the government to "kill robo-debt".
"Burn it to the ground and scatter its ashes to the wind. Robo-debt is a program that has no place in civilised society" Mr Mitchell said in Parliament.
It is a racket. It is a criminal undertaking that would make a Mafioso weep with envy"
"Robo-debt steals money from people. It coerces Australians into handing over money they do not owe and which, in too many cases, they can ill afford to lose. Robo-debt is government-sponsored, government-authorised theft."
Opposition whip Joanne Ryan also hit out at the scheme in Parliament, saying it is "catching innocent Australians in its net", and that it is "causing havoc for families".
During question time on Tuesday, opposition leader Anthony Albanese asked the government when it would admit that the robo-debt scheme had failed.
In response Mr Robert said it was the government's responsibility to recover the welfare debts.
"This government, like all governments, has a lawful responsibility to collect where citizens have mismatched what they said they'd earn versus what, through their tax return, they've been shown to earn," he said.
"Governments of all persuasions over the last 20-plus years have sought to recover debts that have arisen because citizens have put forward an assessment of their income and when their tax return came through, that was different, and that difference has to be accounted for. That's the mutual obligation that citizens have with their government."
Mr Robert also issued a warning to Australians who are receiving support.
"Can I say to all citizens who are receiving income support, or indeed family assistance payments regularly, update through either the myGov application, through a telephone service, or through a service centre, update the assessment of your income because when your tax return is returned, they will be matched," he said.
"They'll be checked and if there is any discrepancy at all, we have a legal obligation to contact the citizen concerned and seek to explain the deficit. Does the Leader of the Opposition seriously want the government to wipe $1.121 billion from 408,000 debts because the member doesn't believe in income compliance?"
The Opposition again targeted the government over robo-debt in question time on Wednesday, with Mr Robert attempting to label shadow education minister Tanya Plibersek and Mr Shorten as the "grandparents" of the scheme.
The Australian Council of Social Service has welcomed Labor's calls to end the robo-debt scheme.
"We have repeatedly warned the government that robo-debt is grossly unfair and contrary to basic legal principles, especially the use of automated averaging to calculate debts," ACOSS chief executive Dr Cassandra Goldie said.
"This, combined with the reversal of onus of proof, is leading to inaccurate assessments of what people may or may not owe, and people being pursued for debts they do not owe,"
"Robo-debt is a devastating abuse of government power that has caused extensive harm, particularly among people who are the most vulnerable in our community."
Do you know more? Contact James Riley via Email.