Justin Bassi, a Turnbull-era national security advisor and the current chief-of-staff for Foreign Minister Marise Payne will reportedly take the lead of the Australian Strategic Policy Institute next year.
Mr Bassi has been recommended to lead the Defence funded think tank by Defence minister Peter Dutton according to reports, and will replace outgoing ASPI executive director Peter Jennings.
ASPI did not respond to requests to confirm the report, first published by The Australian late on Sunday.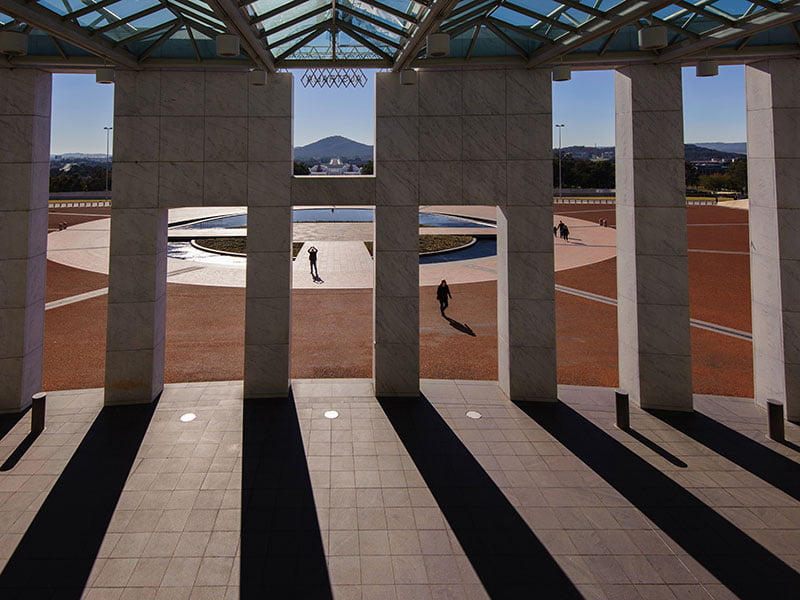 Mr Bassi was national security advisor to Malcolm Turnbull when he was Prime Minister, and to former attorney-general George Brandis, helping to develop the controversial data retention legislation.
During debate on the scheme, Mr Bassi accompanied the attorney general to the Senate wearing CIA cufflinks to "feed the paranoia" of Greens senator Scott Ludlam.
Mr Bassi was also a senior officer at the Office of National Intelligence, directing its cyber and critical technologies section.
In 2019, Mr Bassi was brought in by Foreign Minister Marise Payne as chief of staff.
With a reputation as a China hawk, Mr Bassi will lead ASPI as it expands its footprint and influence with a new government-funded Washington DC office.
He takes over from long serving ASPI director Peter Jennings. Mr Jennings told the ASPI Council in September that he would not seek an extension after nearly a decade at the helm, which saw a hardening stance on China and calls to secure Australia's emerging technologies, cyber defences, critical minerals and supply chains.
Head of the National Security College inside Australian National University Rory Medcalf, ASPI's director of defence, strategy and national security Michael Shoebridge, and ASPI International Cyber Policy Centre director Fergus Hanson were also in contention, according to reports.
Do you know more? Contact James Riley via Email.