Despite nearly 500,000 unlawfully issued debts worth more than $700 million, and the minister still couldn't apologise.
Fronting up to a hastily called press conference after cynically waiting until Friday afternoon to reveal that debts collected under robodebt would be refunded, Government Services Minister Stuart Robert refused to apologise for the scheme that unleashed debt collectors on some of the community's most vulnerable people based on shoddy and unlawful data-matching.
No-one from the government has come close to apologising for robodebt, and there's no sign that there will be any accountability or real ramifications for the people that put the unlawful scheme in place.
Robodebt will likely cost the government more than $1 billion when it's all said and done and has wreaked untold damage and harm to hundreds of thousands of people. The number of ministers responsible, all of whom are still in the Cabinet, and the public sector chiefs who oversaw it, should be held to account and can't remain in their positions.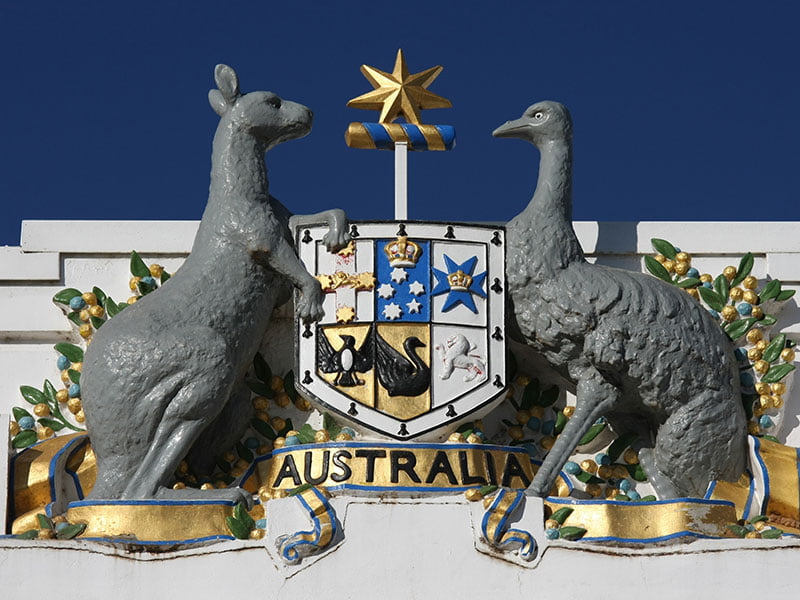 Most of those involved with the scheme have been promoted including now Prime Minister Scott Morrison, while Kathryn Campbell, who presided over robodebt as secretary of the Department of Social Services, was appointed an Officer of the Order of Australia last year "distinguished service to public administration".
Ms Campbell has been a key figure in robodebt since its beginnings in 2016, and regularly fronted Senate estimates and inquiry hearings to defend it, even blaming its issues on Centrelink clients for not engaging with the program enough.
At more recent hearings, she repeatedly refused to provide even the most basic details of the robodebt scheme, including how many debts had actually been issued based on income averaging with ATO data, a method now proved to be illegal.
Ms Campbell was awarded the honour last year for "distinguished service to public administration through senior roles with government departments". How this squares with her leading role in the robodebt scandal is entirely unclear.
Prime Minister Scott Morrison has also been up to his elbows in the robodebt scheme since its launch. As the then-Treasurer, he announced a "more targeted approach to managing people" in the lead-up to the 2016 election, promising that the program, which would soon be dubbed robodebt, would save $2.3 billion over four years.
He also promised that no genuine welfare recipients properly disclosing their income "will be worse off" under the scheme. That has now been proved to be patently untrue. But Mr Morrison hid from scrutiny on the refund announcement, holding a press conference just minutes before the news was made public.
When he was forced to answer questions on it on Monday morning, he admitted it had been a "difficult project for many" and that the government was "in the middle of making this right".
While it is impossible to actually make this right after years of the cruel and ruthless program, this process needs to involve more than just refunds. There needs to be clear ministerial accountability for its failing, and those in power over it need to be held to account.
The Department has previously claimed the scheme was successful because it had saved lots of money. Now, even by this inhumane measure, the scheme is clearly an abject failure across the board.
At a Senate estimates hearing in early 2018, then-Department of Human Services acting-deputy secretary Jason McNamara said robodebt had "gone quite well" because it delivered "lots of savings". He is now a general manager at Services Australia.
While only having presided over the responsible department for the last year, Stuart Robert has continually defended robodebt, and claimed late last year that only a "small cohort" of people had been impacted by the income averaging using ATO data. That number has now been revealed to be hundreds of thousands of Australians.
But he's far from the only other significant person who needs to be held accountable for robodebt. Along with Mr Morrison, Christian Porter governed the scheme during his time as social services minister. When cracks had already appeared in the program in 2017, he continued to defend it.
"There are a massive amount of overpayments that occur in the system, now we are actually tackling that problem," he said. "That's not a matter that we would apologise for."
Mr Porter is not defending robodebt anymore, but he's still not apologising for it, telling Insiders program on ABC TV on the weekend that he's unable to do so because of an ongoing class action lawsuit around it.
Mr Porter is now the Attorney-General.
During his time as human services minister, Alan Tudge repeatedly backed the robodebt scheme and aggressively fought against its critics, even releasing the personal details of a Centrelink client to the media.
He is now the Minister for Population, Cities and Urban Infrastructure.
These major robodebt players owe an unequivocal apology to all of those impacted by robodebt, and many should fall on their swords and take responsibility by stepping down.
Welfare recipients who had debt collectors sent after them due to a discrepancy between Centrelink and ATO data deserve an apology, and adequate damages as part of the class action.
Families who lost loved ones due to the stress and anxiety caused by a robodebt deserve an apology.
And the grassroots campaigners who have doggedly pursued the issue across more than four years deserve an apology, and a thanks for the hard and important work.
But it appears more likely that the government frontbenchers and public servants responsible for the scheme will keep their jobs without any real ramifications beyond refunding the money that was taken unlawfully.
That is not "making it right", as the Prime Minister has claimed. It is an absolute scandal.
Do you know more? Contact James Riley via Email.