The New South Wales government is "tracking in the right direction" with a self-imposed target to spend 30 per cent of its annual tech procurement budget with local small to medium-sized enterprises (SMEs).
The target was set in April 2021 following a recommendation from the state's ICT and Digital Sovereign Procurement Taskforce to boost SME participation as part of the pandemic recovery.
It applies to addressable spend, which amounted to around $750 million of the government's $2.5 billion annual ICT procurement budget at the time of the new policy.
The government also introduced a requirement that large projects worth $3 million or more with subcontractors involved to hand 25 per cent of the work to local SMEs.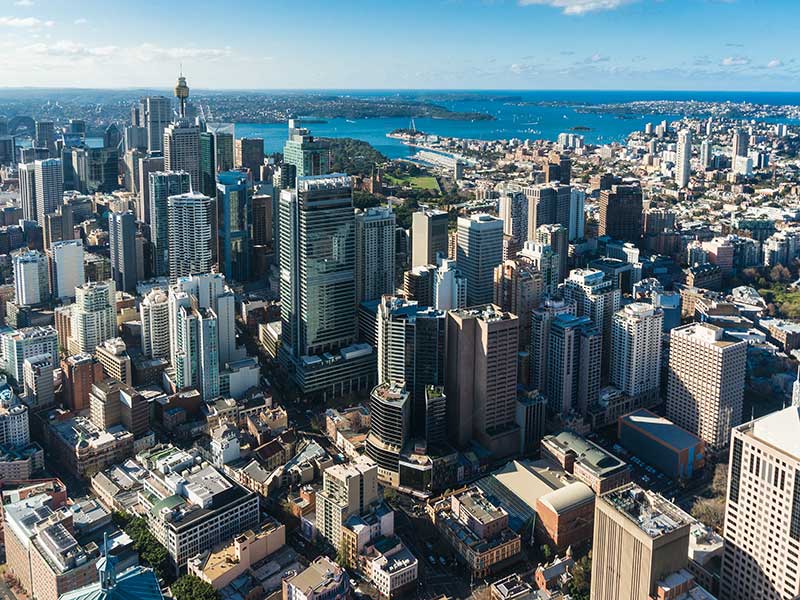 While public reporting against the target for the first full financial year is not planned until after the data is finalised in October, the state's director of ICT and digital sourcing Mark Lenzner is quietly confident.
"As at the last time we looked at the data, the direct spend was tracking in the right direction. I'll admit we weren't quite at the target, but we were very close," he told InnovationAus.com.
Mr Lenzner said the policy had been successful with large enterprise platforms like Microsoft, Salesforce and SAP that have "large ecosystems of supplies", many of which are SMEs.
Quarterly reports have been given to agencies and the government throughout the last year to give them a view of how they are tracking.
"Where we have had success… is we use for instance a platform like Salesforce and we engage in a small SME, who gets supported by Salesforce but the contract is directly with the SME," he said.
"None of this work is subcontracted through the platform provide, its direct work.
"So that's where we've had success… where there's an established SME network, and its work that is known and is quantifiable, and it's easy to tender for."
Mr Lenzner, who took up his government role in early 2019 after a decade at Westpac, has previously pointed to the importance of multinationals for building capability and capacity in local industry.
But with NSW's devolved procurement model, Mr Lenzner also said the extent to which agencies meet the target will vary, with some expected to surpass it, while others might struggle.
The government is not expected to divulge data on a cluster-by-cluster basis, however, as the target is a whole-of-government one.
"Our role is to do the work with those agencies to better understand what's inhibiting them from making the target," he said, adding that most buying is done outside of Customer Service.
With the government continuing to rely on self-verification by SMEs, one of the challenges it has been working to improve over the past year is the "accuracy" of data, Mr Lenzner said.
Global technology companies have previously listed themselves as SMEs on the government's online procurement tool, buy.NSW.
Mr Lenzer said this was important to ensure that "when we're reporting against SMEs, its true SMEs and not, for instance, subsidiaries of multinationals".
"Accuracy of data has been a big focus of ours, and we've begun to put processing in place and systems in place using third parties such a Illion to verify SMEs are true SMEs," he said.
Mr Lenzner said the government is also working to be "more friendly to the startup community" using new procurement mechanisms like "innovative procurement pathways" (IPP) to support innovation.
IPP, announced in July, is an evolution of a 2018 scheme called "pitch to pilot" that aims to help agencies engage the emerging technology sector in a bid to find outcomes to "difficult challenges".
"We believe that's a great opportunity, not only for us to reach out to capabilities that we don't currently have, but also to develop sectors like the quantum sector in NSW," he said.
Do you know more? Contact James Riley via Email.