Addressing indigenous high-school students at the Clontarf Foundation in Townsville last year Canberra Raiders National Rugby League (NRL) coach Ricky Stuart said that when faced with adversity you can either react in two ways; with a blue head which is calm, careful and with consideration or with a red head which is reactive, emotive and aggressive.
He was highlighting the success of star Raiders player Jack Wighton who was taking a blue headed approach to life and had made the NSW State of Origin and Australian teams and played some of his best football.
It seems too many of us are seeing red when it comes to the important issue of cyber security and it will cost Australia access to world leading technology and the economic gains that come with it.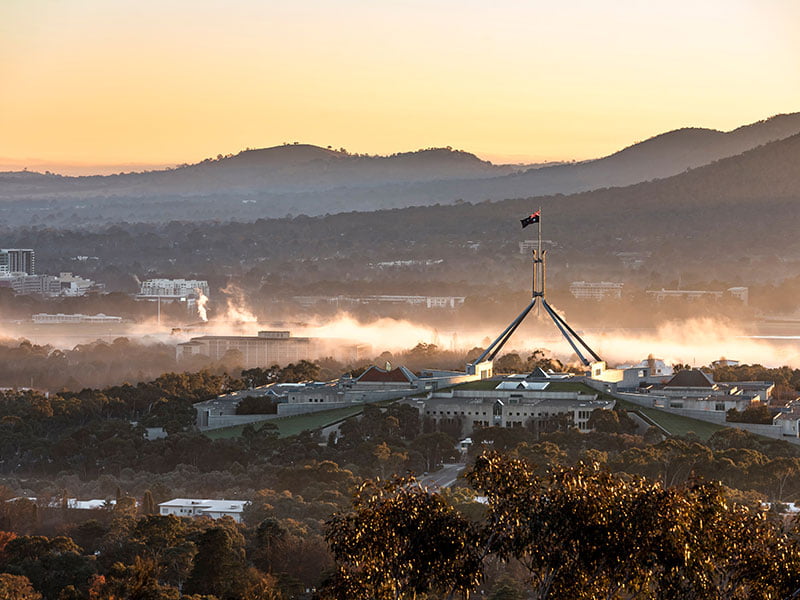 The debate on Huawei is a debate on China. Malcolm Turnbull admitted in his book that Huawei hadn't done anything wrong in Australia and he was proud of his just say 'no' approach. As we have seen this approach doesn't work and banning technology from selected companies or countries does nothing to stop cyberattacks or protect businesses and consumers from them.
No one can solve the cyber security challenge on their own. Government, industry, business and consumers need to take shared responsibility. Just as we have with road safety, the government sets rules and standards, car manufacturers make safe and reliable vehicles and drivers adhere to the rules and drive safely. It is an ecosystem that creates a safer environment. We need the same commitment in cyber space.
In the past Australia has led the world with a proactive approach to cyber security. The Australian Signals Directorate's top 35 list of simple actions to help protect business and personal digital environments was seen as a global benchmark.
Unfortunately, today we are seen as a follower rather than our own leader in this area. Appointing former Trump officials to write our future cyber security policy doesn't help our global reputation or challenge the follower narrative.
Western nations were champions for globalisation until their leadership was challenged and now, led by the US, they plan to divide the world down two technology tracks. This will undo all that has been achieved over the past 20 years to develop a global standardised approach to technology.
Truly global security and privacy standards are the pathway to a united front on the issue that is impacting everyone, even Huawei has been cyber attacked by a state operation.
We need to focus on uniting the world on technology standards and cyber safety criteria. Just as the world came together to build a global aviation industry, with all the economic befits we have since enjoyed. We need to do the same in the cyber space.
A divided technology world is sure to lead to a disconnection of Australian business from the opportunities presented in China and Asia. As our Asian neighbours turbo charge their economies with advanced digital payments systems, artificial intelligence, Internet of Things and 5G technology, Australia must be careful not to be pulled down a path of technology isolation because many of these innovations will be driven out of China.
With or without Australia, China will be a world leader and innovator of next generation technology and there are many more Huaweis to come across more areas than 5G. Are we going to say no to them all?
To access the Chinese and Asian markets, it's essential for Australian businesses to be integrated into the dominant business platforms developed by Chinese giants Alibaba, JD.com, Tencent and the many more emerging IT giants.
Unfortunately, the competitive market energy and innovation that drove the US economy to the top of the world has been replaced by whining and calls for government intervention to pull down the competition.
Like Europe, Australia would be far better served by an open and competitive market that utilises the best technology from the US, China and the world – wrapped in the firmest cyber security standards framework to protect our interests.
Australia needs blue heads so it doesn't miss out on enormous opportunities presented by the Chinese business and innovation phenomenon. Just because Australia says 'no', does not mean the rest of the world will.
Can we really afford to sit on the sidelines and watch the world's best technology go by?
Jeremy Mitchell is Chief Corporate Affairs Officer at Huawei Australia.
Do you know more? Contact James Riley via Email.