Grants worth $12 million have been awarded through the federally-funded BioTech incubator CUREator to 19 projects across Australia.
In the second round of funding, announced on Wednesday, $6 million was awarded for preclinical projects, with $3 million each awarded to clinical projects and security projects.
CUREator was set up in 2021 with $40 million from the Medical Research Future Fund to support biomedical innovation.
The health security stream was funded by CSIRO in July 2022 for projects to improve Australia's health security and to protect against emerging infectious diseases and pandemics.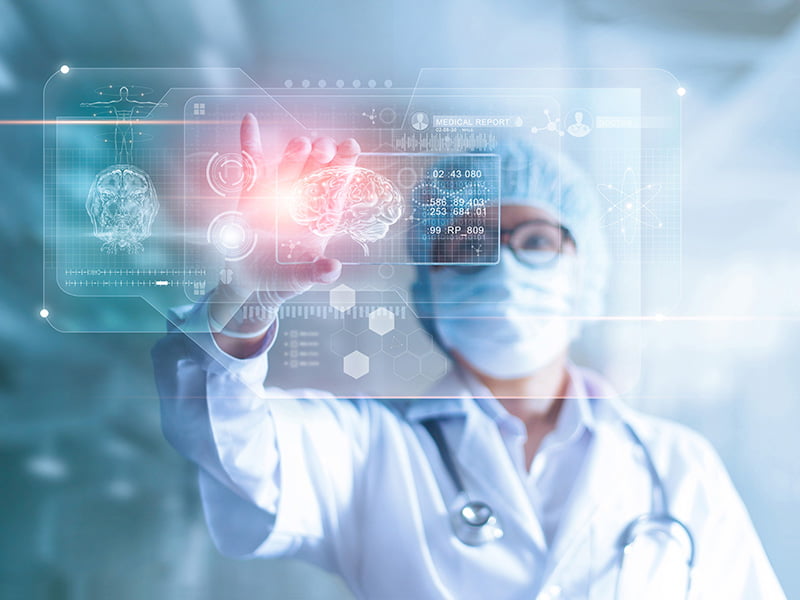 Funding through the health security stream begins with an initial $500,000, followed by an additional $500,000 for the completion of agreed project milestones.
There were 12 firms awarded $500,000 through the preclinical stream, two firms awarded $1.5 million through the clinical stream, and five firms awarded funding through the health security stream.
The pre-clinical stream is targeting projects in the early stages of establishing proof of concept, while the clinical stream supports undertaking clinical trials.
BioTech startup GILZRx, which is based at Monash University, was among the firms that received $500,000 through the preclinical stream. GILZRx is developing a new treatment of inflammatory and autoimmune diseases, including lupus.
Cyteph, a spin-out from the QIMR Berghofer Medical Research Institute in Brisbane, received $1.5 million to conduct its phase one clinical study to validate a novel T-cell therapy for the treatment of brain cancer.
Work on treatments for motor neuron disease, ovarian cancer, and inflammatory bowel disease were also supported through this round of CUREator funding.
CUREator program head Dr Amanda Vreslja said that the program will continue to support Australia's research translational infrastructure and called for the program to be a part of the federal government's long-term strategy.
"The program has supported more than 40 Australian projects so far and is building momentum within the ecosystem, but ensuring a funding pathway to support these exciting therapies beyond this translationally focused funding is crucial," Dr Vrselja said.
Most of the funded projects are based in Victoria, with eight taking place in the state. Seven projects will take place in Queensland, while two will occur in Western Australia.
There is one funded project each in New South Wales and South Australia, although Cincera Therapeutics' project will take place in Victoria and South Australia.
Expressions of interest for CUREator round three are now being accepted, with an additional $3 million commitment to be provided from CSIRO for projects with commercial potential seeking to minimise antimicrobial resistance.
The fund is managed by Brandon BioCatalyst, a subsidiary of life sciences venture capital firm Brandon Capital.
A further $50 million from the Medical Research Future Fund was awarded to Brandon BioCatalyst and digital health accelerator ANDHealth to administer a BioMedTech incubator through CUREator. It will officially launch later this year.
The full list of companies awarded funding under each stream is as follows:
Company
Funding Amount
State
Preclinical Stream
AAVec Bio
$500,000
NSW
AMT Bio
$499,630
VIC
Cincera Therapeutics
$500,000
VIC/SA
CoraMetix
$499,968
WA
DesmoX
$500,000
SA
Fovero Therapeutics
$500,000
QLD
GILZRx
$500,000
VIC
Kimaritec
$500,000
QLD
Micromune Therapeutics
$500,000
QLD
Proxima Bio
$500,000
VIC
Sycura Therapeutics
$500,000
QLD
xCystence Bio
$500,000
VIC
Clinical Stream
Cyteph
$1,500,000
QLD
Exosome Biosciences
$1,500,000
VIC
Health Security Stream *
BioBandage
$500,000
QLD
Cytophenix
$500,000
WA
Drug discovery platform targeting polynucleotides
$500,000
VIC
Flavivirus vaccine platform
$500,000
QLD
Myrio Therapeutics
$500,000
VIC
*Additional $500,000 is available as top-up funding to Health Security projects that meet their milestones.
Do you know more? Contact James Riley via Email.