The Defence industry was worth $8.88 billion to the Australian economy in financial year 2020-21, of which around 18 per cent was contributed directly through manufacturing.
This is according to the Australian Bureau of Statistic's first official estimates of the Australian Defence Industry Account. Only the production of goods and services invoiced and supplied directly to the Department of Defence are included in this measure. It is measured in gross value add (GVA), which is the additional economic value from the new products or service provision when the costs of intermediate inputs are removed.
Defence value add is dominated by the provision of professional, scientific, and technical services, which accounts for 41.4 per cent of value added or $3.68 billion. This is followed by manufacturing at $1.64 billion and construction at $1.32 billion.
Overall, the defence industry made up 0.46 per cent of national GVA in financial year 2020-21. It was also 5.7 per cent larger than in 2019-20.
ABS director of environment and satellite accounts Luisa Ryan notes that "spending in the defence industry is often closely linked to manufacturing projects".
"While manufacturing captures the actual production, Professional, Scientific, and Technical Services includes the engineering, computer system design and technical expertise that goes into the planning and delivery of these projects," Ms Ryan said.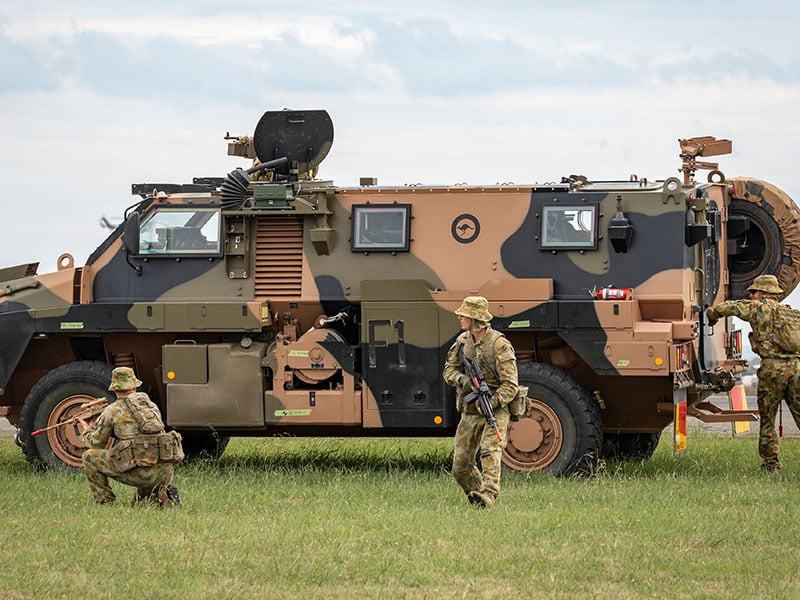 The largest defence industry GVA came out of New South Wales which contributed 30 per cent or $2.66 billion. Victoria contributed the second most at $1.82 billion with the Australian Capital territory a close second at $1.65 billion. The remaining states and territories contributed a combined $2.75 billion, or just under 31 per cent.
In March, it was revealed that fewer than five per cent of projects funded through the Defence Innovation Hub and its predecessor have gone on to export success. Further, just seven per cent have been close to acquisition by Australian Defence forces in the last six years.
At the time Australian Industry Defence Network chief executive Brent Clark argued that in some cases Department of Defence programs are a "pointless exercise" because they seek to hand responsibility to prime contractors after helping firms develop market-ready technology.
"Part of the commitment [from Defence] should be if the technology is proved, and proven to be a technology that Defence wants, that they do not then go to market for the [same] technology," Mr Clark said. "Defence should be working with the company to do it."
The ABS will release additional data on the Australian defence industry in December 2022, expanding on GVA estimates by industry and by state and territory to include employment, sectoral breakdowns, and additional financial years.
Do you know more? Contact James Riley via Email.