The government and the ACCC have been working for a long time on a News Media Bargaining code. The government says it is about ensuring the future of a robust and diverse media landscape. You might think this is about who pays for news, but it is about so much more.
In late January, Josh Frydenberg was quoted in the Nine owned SMH saying,
"My view is that it is inevitable that the digital giants will be paying for original content… we are now in a position to implement a world leading code – one that is fair, taking into account mutual value exchange … and we think it is a fair outcome."
Sounds reasonable right? But the legislation currently on the table has nothing to do with fairness. It's really complex and, it appears, designed to confuse.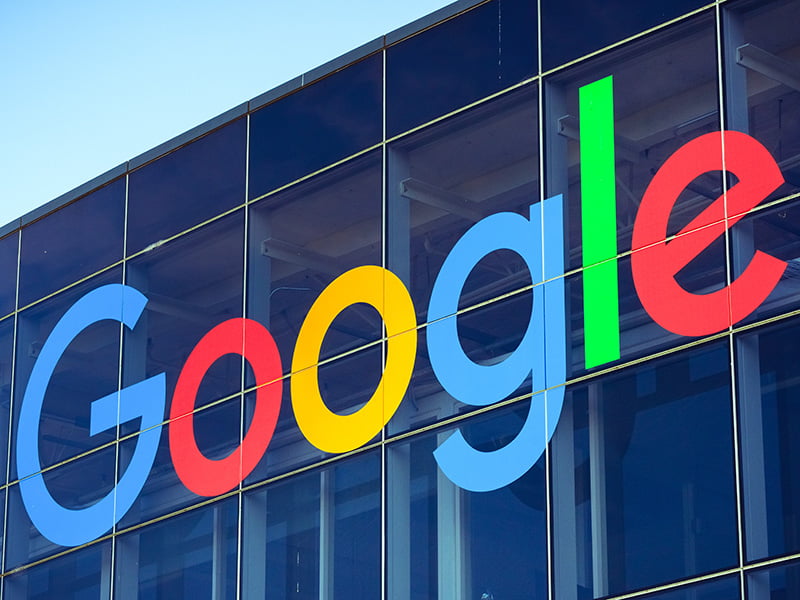 This legislation is not about creating a diverse media landscape. It's about the government doing News Ltd's dirty work and it could adversely impact your business, advertiser or agency.
How did we get here
To understand where we are you have to go back a couple of decades.
In 2000 Google invented AdWords, possibly the greatest business model ever invented. Until that time news and TV organisations were extremely profitable. The print media had classifieds – called rivers of gold for a reason, while TV broadcasters had semi-exclusive licenses and huge audiences, so they also earned huge profits.
Newspapers clearly valued the revenue the classifieds brought into their business. But they didn't want to know about the juggernaut of the Internet that was coming. Hubris told them they were bigger than that. They were newsmakers.
It wasn't enough. Over the next 10 years, the lucrative classified ads business in real estate, cars and jobs, and more, migrated seamlessly to new players. The newspapers engaged consultants to work on new strategies, but it was too little, too late. The horse had well and truly bolted.
While this was happening, Facebook arrived and quickly established itself. Despite initial doubts about them ever earning an income they found their river of gold in advertising and data. They built a model that allows advertisers to find and target ads to 40-year-old yoga teachers in Dubbo, to dog groomers in Gawler. It's been a game changer for the digital industry because it is such a powerful marketing tool for targeting customers.
Even smarter, Google and Facebook built advertising tools that were self service. They created a huge industry of new businesses delivering SEM and social advertising. These businesses were able to compete with the big media agencies and big Adtech vendors like Adobe. They helped their clients diversify their marketing budgets away from the big media powerhouses of the day. Google and Facebook levelled the playing field.
In fact, their advertising and data tools are so good they attract most of the media dollars now – for every $100 spent on online advertising, $53 goes to Google, $28 to Facebook and the rest elsewhere.
And that is where the problem starts. For all the noise, this is only about one thing. It's about the money. And the people who are no longer seeing the rivers of gold flow into their backyards are trying with all their might to reverse the river's course. They are trying to engineer an environment that makes them more competitive – at your expense.
No one is suggesting Google and Facebook are wonderful organisations, seeking to change the world for the better. They're not. They have too much power, they don't pay nearly enough tax. And on and on. But those issues are not addressed by the proposal currently before the government.
So what's being proposed
Google allows people to find things, and they monetised some of that search. Look for a pair of shoes, many small businesses will bid for your attention and Google will get paid. But say you look for "How did Craig Kelly go from furniture salesman to medical expert." What then? You will be directed to a news site that did not pay for a link on Google. It's free to them, and to you. That traffic then generates revenue for the news organisation based on the advertising they run on the news page.
Under the guise of supporting a free and diverse media environment it's proposed Google and Facebook will pay a fee to News and Nine. The code has revenue requirements that would remove most others from participating. If it was about journalism you'd expect many other small and medium-sized news gathering and publishing organisations to be included. You might wonder if this applies to the ABC, SBS. The ABC and SBS were excluded then included and it appears they are currently included but there is a lot of internal tension in the Liberal party over that. Watch this space.
Under the proposal, Google and Facebook have to share their customer data algorithm with the publishers. The mechanism is not clear. This is because they want to augment their own data tools with data they don't deserve to access.
I've read the commentary of many digital agency people who say "I'll work with Bing and Yahoo etc". The government says they have talked to Bing and surprise, surprise, they are happy to step in. But in reality it's not that simple.
The digital advertising industry is huge, with an estimated $4.3 billion at stake. And it's an industry that has become very reliant on the hyper-targeted inventory that Google and Facebook provide. Bing and Duckduckgo, which has also been touted as a substitute for Google in search, simply do not provide anywhere near the same platform benefits.
Many of us have competed with News. They buy Google and Facebook inventory like everyone else, but then bundle their own un-targeted inventory into the deal as well. If this proposal goes ahead, you will have a competitor gifted with a significant advantage you won't have access to.
It's not clear what happens to Adwords, Google Shopping display and other products. It could mean your clients, such as hairdressers, car dealers and travel providers will be disadvantaged. And News will be best positioned to pick them up.
Over 500,000 people signed a petition to investigate the power of News Limited. This proposal hands more power straight to that organisation.
There is nothing in the proposal that ads to media independence. If there were it might be a different story. It's about doing a favour to News and no one in the government is is really telling the truth on this.
If you have been part of the digital industry in this country for a long time, you appreciate that you had the opportunity to build a business. You were able to do this on a level playing field where News and Nine did not have all the advantages. You should be really concerned about this initiative.
So what can you do. Talk to your local member. I phoned mine and they have had lots of support for the legislation. Talk to the Business Council of Australia. They are not in support of the legislation but more perspectives would help. Phone the office of Michelle Rowland. She is the Shadow Minister for Communications.
Simon van Wyk is the Founder of Blue Road Group.   Simon has been part of the digital transformation of most major brands in Australia.   Blue Road deliver digital innovation and leadership transformation services. This article first appeared on LinkedIn.
Do you know more? Contact James Riley via Email.