A new advisory group led by former NSW digital minister Victor Dominello has been established to "put the customer first" in future upgrades to the federal government digital services platform.
Former Human Rights Commissioner Professor Edward Santow and director of Tech Policy Design Centre at the Australian National University, Professor Johanna Weaver, are among the other appointees on the nine-member committee.
The myGov Advisory Group was recommended as part of the myGov user audit, which the government is yet to formally respond to more than nine months after it was publicly released despite calls for the Opposition for it to do so.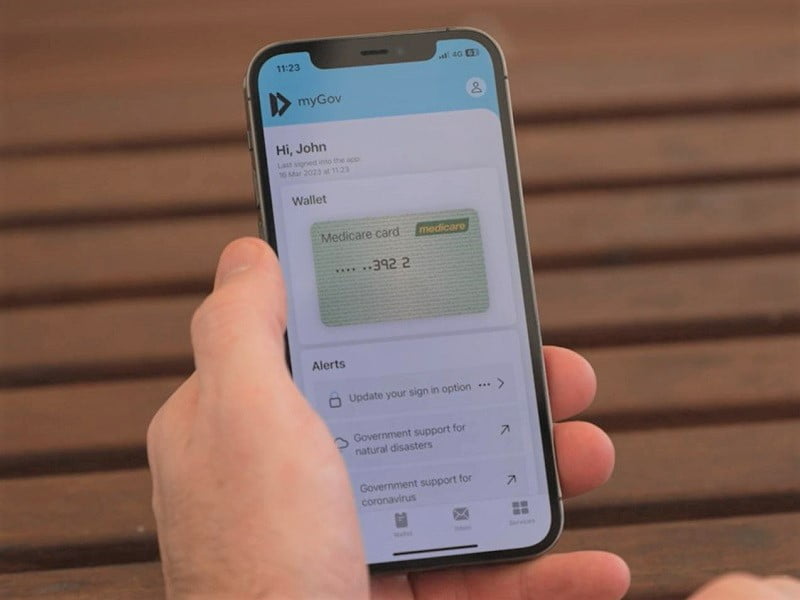 The audit, released in January, urged the government to commit long-term ongoing funding of more than $100 million a year to the platform that it said had become "critical national infrastructure" since it was first introduced in 2013.
In this year's federal Budget, the government set aside $134.5 million to sustain myGov over the next year while next steps for the platform are formalised by the government, with further funding provisioned in the Contingency Reserve.
Among the other recommendations was a 'myGov Development Fund' modelled on the New South Wales government's Digital Restart Fund to investment in projects outside of the annual budget cycle which did not appear in the Budget.
On Thursday, Government Services minister Bill Shorten said the nine-member group of technology, governance and privacy leaders would consider future improvement to myGov to ensure they "put the customer first".
"I'm thrilled Mr Dominello has accepted my invitation to lead the new advisory group, which will provide me with advice and assurance on approaches to designing, funding and prioritising customer-centred improvements for myGov," he said.
Mr Dominello, who was also recently appointed chair of the Ministerial Digital ID Expert Panel, left state politics earlier this year after leading the development and roll out of what is widely considered Australia's best digital government services regime.
The influence of the former NSW minister for customer service and digital government in both myGov and Digital ID developments will also help "provide a more holistic approach to transforming government digital service delivery", Mr Shorten said.
Other committee members, two of which were present on the five-member panel established to review myGov, bring insights across fields like "governance, service delivery ethics, use of technology in digital service delivery and advocacy for both customers and service delivery staff".
While the myGov user audit led by former CSIRO chair David Thodey had called for both government and non-government members in group, government members are conspicuously absent.
Advisory group members are as follows:
Victor Dominello (chair), former NSW minister for digital and customer service, co-founder of ServiceGen
Johanna Weaver, founding director of the Tech Policy Design Centre at ANU
Leanne Ho, former chief executive at Economic Justice Australia, pro bono partner at Wotton + Kearney
Caroline Edwards, Victorian Commissioner to the Americas
Karen Batt, Victorian state secretary, Community and Public Sector Union
Dr Simon Longstaff, executive director at The Ethics Centre
Professor Angie Abdilla, Professor, ANU School of Cybernetics
Professor Ed Santow, director – policy and governance at the UTS Human Technology Centre and former Australian Human Rights Commissioner
Amit Singh, managing partner at Mandala and Uber's former head of global economic policy
One of the first proposals to be considered by the group is a new biometric feature aimed at preventing scams, following reports that thousands of myGov accounts are being suspended every month due to suspected fraud.
Mr Shorten said "passkeys" would be introduced to give customers the option of using biometric options such as facial recognition to access the site, preventing "opportunistic scammers" from accessing the platform.
Earlier this week, Mr Shorten revealed that thousands of myGov accounts are being suspended by Services Australia each month over concerns they have been breached via "scam-in-a-box" kits being sold on the dark web.
"These important sign-in alternatives are familiar to many Australians, and are a key safeguard against scammers who use phishing tactics to harvest personal information, like people's date of birth to fraudulently access accounts," Mr Shorten said.
Do you know more? Contact James Riley via Email.