Australia's National AI Centre has unveiled ambitious targets to improve skills, business adoption and "AI vibrancy" within two years. It will do this by facing up to Australia's AI "hard truths" and working towards a national AI mission of responsible and inclusive opportunities for all, according to CSIRO.
On Tuesday the national science agency, which is responsible for the new centre, hosted its first event to reveal how Australia's first National AI Centre intends to operate and what areas of AI it will focus on.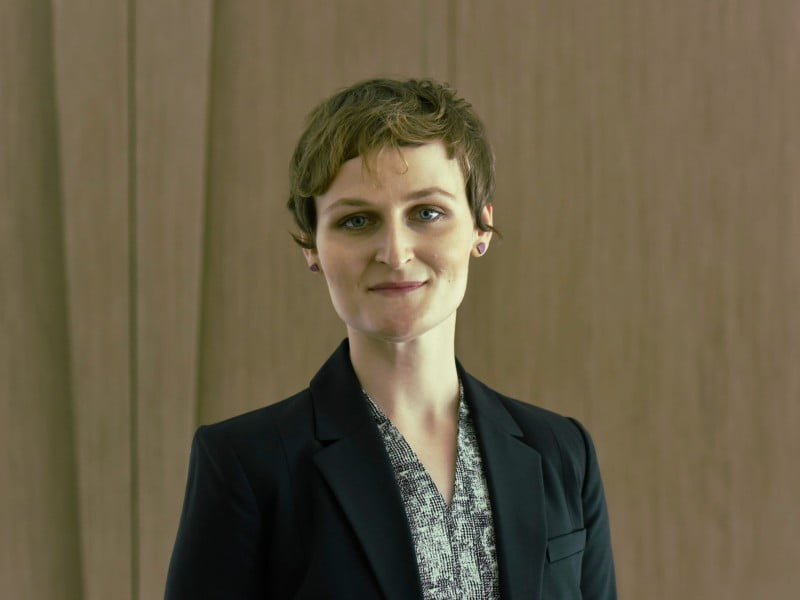 The centre will work to facilitate and expand a network of Australian AI experts rather than developing or commercialising AI technologies itself, and is actively seeking foundational partners to join inaugural partner Google.
Its initial focus will be on three themes: AI at scale, Responsible AI, and Diversity and Inclusion, while an overarching mission statement will guide the centre.
"Our mission is to activate Australia's AI capability to create responsible and inclusive opportunities for every person, every business and the country," said National AI Centre director Stela Solar, who was brought in to lead the initiative from Microsoft's global artificial intelligence team.
The centre was officially launched late last year as part of the federal government's AI Action Plan, but Tuesday marked its first outing as an organisation, a CSIRO livestream with Ms Solar and Data61's Dr Jon Whittle.
"We really need to take a national approach to AI. We're a relatively small country, and if we really want to be a leading player on the global stage, then we need to come together and we need to collaborate," Dr Whittle said.
"And that's really what the national AI centre is for. It's to avoid fragmentation in the ecosystem to work together as a country and internationally and to supercharge our already very, very strong AI base."
The centre has set three ambitious "core objectives" around improving skills, business adoption, and "AI vibrancy".
While Australia enjoys a strong global reputation for AI expertise, it ranks below the global average for AI skill levels generally, Ms Solar said.
"The hard truth is that currently when we look at the cross section of our population, we are below global average in AI and technology skills," she said.
"We have expertise but we have an opportunity to spread that across the board. And our desire is to lift that by 2024 [above the global average]."
Business adoption is also low in Australia, with Ms Solar citing market research that found local industry recognises the transformative potential of AI but most do not know where to start. This is the challenge underpinning the centre's second goal, to double AI adoption by Australian businesses by 2024.
"We really have a challenge and an opportunity in front of us to step up with our imagination to step up with our entrepreneurialism and really gain confidence in our own abilities which are strong," Ms Solar said.
Finally the national centre aims to improve Australia's rank from 11th to eighth on the global AI vibrancy economic index compiled by Stanford University and measuring countries overall AI environments.
Ms Solar acknowledged the ranking jump was a "bold ambition" but said she is confident there is a plan to achieve it.
"We know we have the plan ahead to make that happen. The national AI centre is in this unique position to really be the focal point of Australia's AI capability, coordination and amplification."
Ms Solar said Australia's new AI targets come from a strong expertise base but amid a global "AI and technology race" with a huge but narrowing economic opportunity for Australia.
In 2019, CSIRO estimated the economic opportunity of AI to Australia to be $315 billion.
The federal government last year launched an AI Action Plan, which includes the CSIRO run national centre, graduate programs and several competitive grant programs.
CSIRO received $44.79 million over four years under the AI Action Plan to run the centre and graduate and university programs, but is also seeking industry partners to support the centre.
The National AI Centre earlier this month signed Google as its first foundational partner and is seeking several more partners in Australia and internationally.
Foundation partners pay an annual membership fee of $250,000 and are involved the creation of "trusted pathways to AI" like frameworks, demonstration projects, AI tools and c-suite guidance developed at the centre. Partnerships for AI missions and international partnerships are also available for a custom fees, while individuals can join as an AI Capability Member for free. The centre will also offer special project partnerships for businesses in areas like skills development and research.
Do you know more? Contact James Riley via Email.