Yesterday, NBN Co positively announced that it would waive charges for additional data of up to 40 per cent for retail service providers for the next three months and possibly longer. Data usage figures for February would be used as the baseline for the free capacity boost.
But the broadband boost announced so far are not enough. The telecommunications industry as a whole, and the Australian Competition and Consumer Commission (ACCC) in particular, should announce details of what they're doing to ensure that consumers and small business are not affected by high international and transit data charges, as well as what's being done to help people in regional and remote Australia.
NBN Co chief executive officer Stephen Rue said in a statement "We're proud to play our part to keep Australians connected and productive through this crisis. Data carriage on the NBN has already increased by around 5 – 6 per cent over the last few days as customers have increasingly started to work from home. The NBN is performing well, and we have not seen or experienced any significant traffic congestion on the network."
"We are closely following events unfolding in other parts of the world and we have taken decisive action to incrementally offer pricing relief for up to 40 per cent more capacity. This is equivalent to the higher end of increased data bandwidth requirements that we have seen in countries such as Italy, which have mandated work from home arrangements."
In what is expected to be the first move by fixed broadband providers, Telstra home broadband users will have unlimited data from this Thursday until 30 April.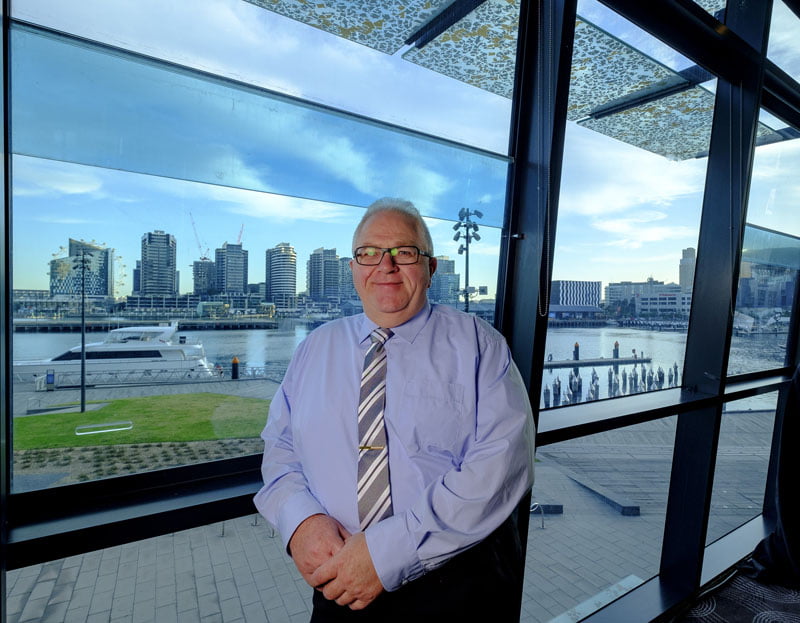 Mobile network data usage is expected to increase significantly as well and in a positive move Telstra and Optus have begun to offer customers additional free broadband data and internet access.
During April, Optus will provide an additional 20GB for post-paid mobile customers and 10GB for prepaid customers. Telstra is offering an extra 25GB for post-paid mobile customers, if they apply for it through the Telstra 24×7 app.
Communications Minister Paul Fletcher said "The network has been accommodating increased traffic of five to six per cent in recent days. NBN Co is confident in its ability to continue to manage and optimise its network with the expectation that it will see further traffic increases, in line with changes seen in other countries such as Italy."
In Italy, data shared with NBN by Telecom Italia showed Italy's busy hour traffic had increased by about 26 per cent.
But there are big issues that remain, and these broadband boosts are not enough.
The NBN consists of 121 small networks that are interconnected over transit fibre networks provided by other telcos. If transit prices remain the same, the transit provider revenue will be significantly boosted during this time of national crisis. Is this reasonable?
What about those that are connected to the NBN via fixed wireless and satellite? What is NBN Co going to do specifically to alleviate the slow speeds and congestion that is experienced over these technologies?
Will NBN Co suspend enterprise services over the Skymuster satellites and allocate the additional capacity to residential broadband customers so that parents can work from home and students can participate in online learning?
The ACCC should take immediate action to indicate how they can reduce the burden on small retail service providers and those that rely on price regulated transit links – such as Tasmania and areas of regional and remote Australia.
The ACCC has a very poor record over the past decade when it comes to telecommunications competition and regulation.
The NBN is beset with problems of the ACCC's making and now is not the time to make matters worse by the ACCC failing to take action to ensure that this crisis does not have a detrimental impact on Australian consumers and small business.
In short, it is time for the ACCC Chairman Rod Sims to provide guidance on what the ACCC is doing and when regulated price changes will be implemented.
The problems with the telecommunications market and its ability to react and cope with the current circumstances are not for the ACCC to resolve alone. The Government is doing its part. When will the telecommunications industry as a whole address the underlying problems, including the high transit charges, and business model reliance on data usage charges.
As Australians are confined to their homes for a period of weeks or months, they will be spending more time watching movies streamed online. Entertainment and sport streamed over the NBN is often streamed at a resolution of 576p rather than the high-definition 1080p or 4K.
Frustrated viewers are left watching media at a quality similar to old analogue television, due to the NBN's use of obsolete, slow and unreliable technology since 2014, under the coalition government.
This problem is exacerbated by a telecommunications industry that is not willing to embrace change and Australia is suffering as a result.
The Neanderthal approach to telecommunications has meant that Australia has missed many opportunities that are now being exploited by international companies operating in more innovative and forward-thinking countries.
Mark Gregory is an Associate Professor in the School of Engineering at RMIT University and is the Managing Editor of the Journal of Telecommunications and the Digital Economy.
Do you know more? Contact James Riley via Email.