The NSW government has unveiled a tech procurement taskforce aimed at building sovereign capability and the transfer of skills and capability into the state's public service delivery programs
Having last month announced $1.6 billion in economic stimulus funding over three years to build government digital infrastructure, the state is now setting up mechanisms to ensure those industry development dollars do not simply flow directly to the large multinational vendors and consulting houses.
The ICT and Digital Sovereign Procurement Taskforce will be made up of senior public servants from across government as well as industry groups representing the ICT sector, startups, regional suppliers and indigenous-owned businesses.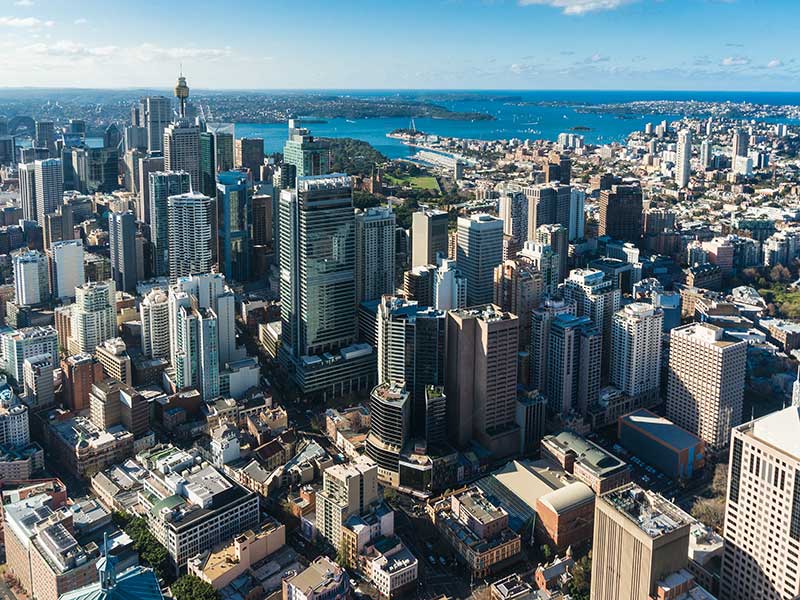 The taskforce will be chaired by Customer Service Minister Victor Dominello and will include Small Business Minister Damien Tudehope as a member. The Taskforce secretariat will be run out of the Department of Customer Service.
While the Australian Information Industry Group (AIIA) will represent the tech sector on the taskforce, the government has decided specifically to exclude as members direct representatives of the tech giants or other multinational suppliers.
Minister Dominello's office is still sounding out which startup sector advocates to invite on the taskforce.
It is understood the Customer Service representation will be either chief information and digital officer Greg Wells or the department's executive director of digital sourcing Mark Lezner. The NSW government chief procurement officer Sue Woodall from the Treasury is expected to be named to the taskforce.
Once its membership is formalised, the taskforce is expected to call for submissions over the next two weeks, and then make specific recommendations to government on how sovereign procurement guidelines might work. Submissions close on August 7.
While the state has not ruled out imposing quotas or targets for sovereign participation in government technology projects, this does not appear likely. But the taskforce will almost certainly development better metrics and reporting requirements for understanding precisely how sovereign participation is measured.
Mr Dominello said the new 'ICT and Digital Sovereign Procurement Taskforce' will establish a greater diversity of digital and ICT service providers and suppliers who engage with government.
"It's all about levelling the playing field and ensuring small and medium enterprises can compete on an equal footing," he said.
"The NSW Government has committed $1.6 billion to transforming government services and this investment will help local small and medium enterprises and startups to grow, building critical sovereign capability for the future here in NSW."
It is understood much of the work of the taskforce will be directed at measures that can potentially be enforced via the powerful Delivery and Performance Committee in NSW, which is chaired by Mr Dominello and the Premier Gladys Berejiklian and includes the Deputy Premier, the Treasurer and the Deputy Leader of the National Party as members.
The aim is to have sovereign procurement considerations dealt with by departments at the project design level. Mr Dominello wants projects designed in smaller more easily managed modules that give the state's Australian SMEs and startups a more realistic ability to bid for work.
Project designers will have to demonstrate how they have ensured maximum participation by sovereign providers.
Mr Dominello told an AIIA webinar earlier this month that the state's procurement processes must allow NSW small and medium businesses compete on a fair footing. The unveiling of the taskforce is another step in making sure these procurement processes are reformed.
"In every investment there must be a flow-on into local business" Mr Dominello said.
The bottom line is that NSW wants to maximise the industry development impact of its multi-billion-dollar technology procurement spend.
NSW is the first and most vocal government to start talking seriously about sovereign capability issues in the tech sector and attaching specific industry development goals to its procurement activities.
This is despite what is understood to have been strong push-back from multinational tech giants who have objected to the use of the term "sovereign capability" in relation to procurement.
Do you know more? Contact James Riley via Email.