The federal government is paying global consulting giant PwC nearly $1 million per month across 2021 to assist with its troubled COVID-19 vaccine rollout, under a previously secret contract released publicly nine months after it was signed and nearly eight months after government was obliged to make it public.
The Department of Health entered into a contract with PwC worth $11.4 million on 14 December last year, running until 14 December 2021, for "COVID-19 vaccination program management support".
Despite signing the contract nearly nine months ago, it was only made public last week, on the same day InnovationAus published a story on the lack of a contract with PwC for its vaccine rollout work, and after questions were put to the Department on this issue.
The Department said the contract was kept secret due to it being "incorrectly registered" as being exempt from reporting. The exemption does not, however, apply to consultancy services, and the error was picked up by "routine assirance activities" with a correction made "as quickly as practicably", a department spokesperson told InnovationAus.
"Routine assurance is an ongoing and a continual internal process across numerous areas of the department, including procurement, to identify and rectify any anomalies," the spokesperson said.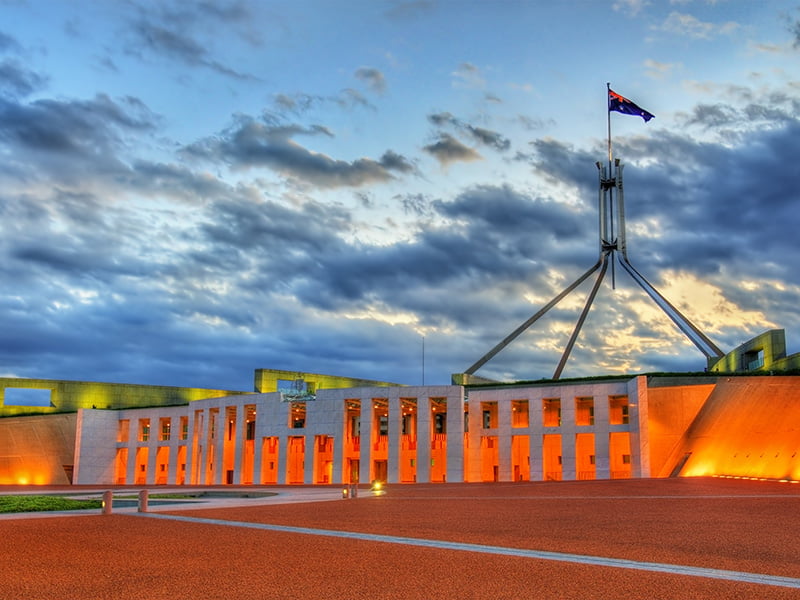 PwC's role in the work was announced by Health Minister Greg Hunt on Christmas Eve, but no contract was posted to AusTender and further details on its work have been significantly restricted, and no information has been provided on what has been delivered by PwC.
The contract, which will see PwC paid $950,000 per month for all of 2021, was issued following a closed tender process, with the Department using an exemption due to its necessity to "protect human health".
PwC is acting as the federal government's "program delivery partner for the vaccine rollout".
A Health spokesperson said PwC's work has included "overseeing operations of the program, coordinating activites across functional areas such as logistics, data, policy and communications, supporting risk identification and providing program schedules".
The work didn't go out for public tender with the department confirming that it conducted a "limited competitive procurement process to identify the best options for the provision of services relating to the vaccine rollout".
PwC has been contracted for "vaccination program management support" for all of 2021. But six months into this contract on 4 June, Prime Minister Scott Morrison announced the establishment of the National COVID Vaccine Taskforce, headed by Lieutenant General John Frewen.
The taskforce "will help ensure as many Australians are vaccinated as early as possible within the available supply", the Prime Minister said. It's unclear how PwC's role works with this taskforce and the General, and whether there is any overlap.
It's not the first COVID-related procurement that has remained secret for several months, with fellow consulting giant McKinsey paid nearly $2 million late last year to also work on the vaccine rollout, but this work not made public until six months after it was completed, also in breach of the government's procurement rules.
The Department at the time said this was also because it had originally thought to be exempt from reporting due to human error.
It's unclear how many other contracts have also been kept secret due to a reliance on this exemption, which applies to procurements of COVID-19 vaccines, treatments and related goods and services.
Several large consultancies have won lucrative contracts to assist with the federal government's response to the ongoing pandemic.
Accenture has been appointed to assist with data and tech issues, with the Ireland-based consultancy receiving $20 million to deliver a vaccine data and ordering system.
McKinsey's work has focused on assisting the Commonwealth to develop an onshore mRNA vaccine manufacturing facility, with the firm being paid more than $4 million for this work.
Several large consultancies enjoyed a sharp uptick in work with the federal government during the pandemic, including many with the Department of Health.
PwC's work with the department more than doubled last year during the pandemic, raking in $14.1 million, before the new $11 million contract was revealed.
The Department of Health's reliance on labour hire firms has also been in the spotlight recently, with 15 per cent of its workforce made up of non-ongoing staff, making up 22 per cent of its salary budget being spent on contractors and consultants.
The public sector union has said that outsourcing at the department is "out of control" and meaning it is not retaining the skills and expertise needed to respond to the next health crisis.
Do you know more? Contact James Riley via Email.