Twenty-eight industry leaders representing a cross section of small business, multinationals, startups and business groups took part in Industry Minister Ed Husic's Digital and Tech Skills Roundtable held in Sydney on Wednesday.
The two-hour discussion was the first of five separate roundtable gatherings being hosted by Mr Husic ahead of Prime Minister Anthony Albanese' 100-person Jobs and Skills Summit to be held in the first week of September.
Those in the room on Wednesday represented a who's who of the tech leadership in Australia, from local CEOs and managing directors Steve Worrall (Microsoft), Pip Marlow (Salesforce) and Melanie Silva (Google) to the industry association chiefs Jennifer Westacott (Business Council of Australia), Simon Bush (AIIA), Chris Vein (Australian Computer Society) and Alexi Boyd (Council of Small Business Organisations Australia).
Local companies were represented by old-school corporates like Telstra, Woolworths and Commbank, local dotcom boom giants like Seek and Carsales, and internet darlings Atlassian, Canva and The Iconic.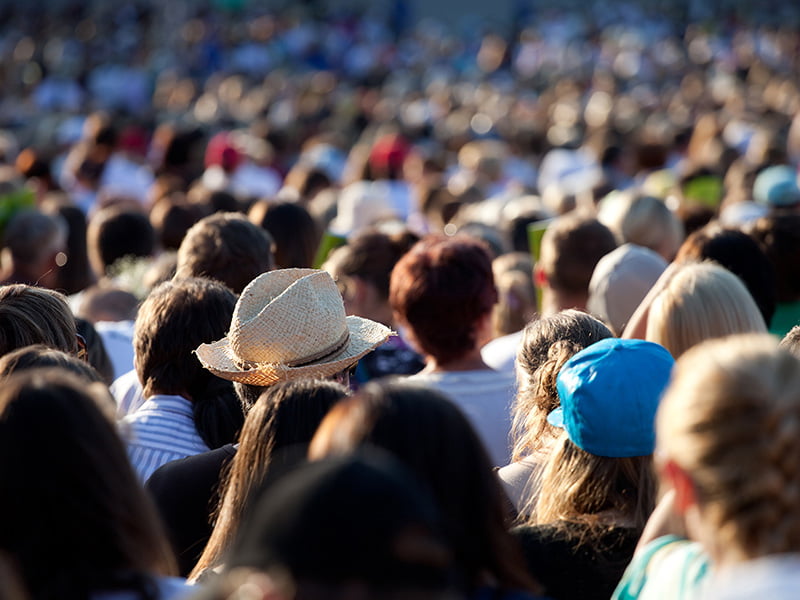 Just one Australian deep tech startup landed on the guest list through Sydney-based quantum software leader Q-CTRL, although the nation's chief scientist Dr Cathy Foley joined the discussion, and is understood to be attending each of the five roundtables.
The union movement was represented through Australian Council of Trade Unions (ACTU) assistant secretary Scott Connolly.
The Digital and Tech Skills roundtable was chaired by Industry department deputy secretary Mary Wiley-Smith and assisted by the government's Digital Technology Taskforce chief Michelle Dowdell.
The Australian Information Industry Association's policy general manager Simon Bush – who was this week announced as the organisation's next CEO – was asked to deliver an industry overview, identifying issues of common interest across the group.
Mr Bush described a series of issues that created effectively a "unity ticket" across those in the room, from improving the fragmentation of job pathways, better recognition and credentialling of micro-courses and even support for a national digital skills 'passport'.
And there was some agreement on low-hanging fruit in the visa system, including improving processing times for international students who have completed degrees in Australia (it currently takes nine months), to allowing skilled visas to be granted to experienced tech workers aged over 45 years (the current cut-off age.)
There were no shortage of programs across different governments and jurisdictions that aimed to boost digital skills – but programs of sufficient scale to make a dent were thin.
"It's not a case of reinventing the wheel here. Everyone agrees that there are so many programs being done by different organisations and different levels of government," Mr Bush told InnovationAus.com.
"What we don't need are new programs, [but rather] it's about understanding what good looks like and working with industry to execute those, and to scale them and make them national."
Mr Bush said there was general agreement that the tech skills shortage was an economic issue – a national productivity issue – rather than a narrow industry issue, given that 55 per cent of 'tech jobs' are outside of what would be called the tech sector.
Google Australia/New Zealand managing director Melanie Silva said the Digital and Tech Skills Roundtable was a constructive start to what will be an important set of questions to address at the upcoming Jobs and Skills Summit.
"It's clear that there are key goals we're closely aligned on, particularly around building the right infrastructure to support the digital and tech skills needed – for our economy now and for a strong digital future," Ms Silva said.
It's important that government and industry work together to help find and provide real world solutions to upskill Australians, given the nature of work continues to shift so rapidly," she said.
"Australians will need more flexible skilling and training options – and we will need to do more to formally recognise these types of programs and qualifications, link skilled candidates to suitable job opportunities, and empower our small business leaders and entrepreneurs."
Google Australia is a major player in delivering on the skills challenges, having made a $1 billion commitment to a Digital Future Initiative in this country, and has set a target of helping more than two million Australians over the next five years to digitise their businesses and learn new digital skills.
"We know many organisations across Australia – large and small – are finding it difficult to fill technology-related jobs with suitably skilled candidates. It's something we're experiencing too. Unaddressed, this will impact our nation's growth and global competitiveness," Ms Silva told InnovationAus.com.
In the room: Digital and Tech Skills:
David Masters, Head of Global Policy and Regulatory Affairs, Atlassian
Chris Vein, Chief Executive Officer, Australian Computer Society
Scott Connolly, Assistant Secretary, Australian Council of Trade Unions
Simon Bush, Chief Executive Officer, Australian Information Industry Association
Louise Hyland, Chief Executive Officer, Australian Mobile Telecommunications Association
Nigel Freitas, Head of Corporate Affairs, Brighte
Jennifer Westacott, Chief Executive, Business Council of Australia
Todd Carpenter, Chief Legal Officer, Canva
Jason Blackman, Chief Information Officer, Carsales
Jane Adams, Executive General Manager of Human Resources, Commonwealth Bank of Australia
Alexi Boyd, Chief Executive Officer, Council of Small Business Organisations Australia
John Paitaridis, Chief Executive Officer, CyberCX
Patrick Kidd, Chief Executive Officer, Digital Skills Organisation
Hichame Assi, Chief Executive Officer, Envato
Lisa Sarago, Chief Executive Officer, Goanna Solutions
Melanie Silva, Managing Director, Google Australia and New Zealand
Erica Berchtold, Chief Executive Officer, The Iconic
Mikaela Jade, Chief Executive Officer, Indigital
Louise Nobes, Chief Executive Officer, Kik Innovation
Matt Tindale, Managing Director, LinkedIn Australia and New Zealand
Steve Worrall, Managing Director, Microsoft Australia and New Zealand
Greg Ellis, Chief Executive Officer, MYOB
Robert Love, Chief Technology Officer, Q-CTRL
Pip Marlow, Chief Executive Officer, Salesforce Australia and New Zealand
Kadi Taylor, Head of Government Relations, SEEK
Tom McMahon, Chief of Staff, Tech Council of Australia
Helen Anderson, Head of Capability Development, Telstra
Kuber Kumar, General Manager – Technology, Woolworths
Dr Cathy Foley, Chief Scientist of Australia, Australian Government
Do you know more? Contact James Riley via Email.