The Department of Defence is ramping up investment in training army personnel in SAP software over the next 18 months, as hundreds of its business processes are consolidated on the German giant's technology in the largest government enterprise resource planning project in Australian history.
Defence is currently in the middle of the Enterprise Resource Planning (ERP) rollout, a decade-long project to move around 500 separate Defence ICT applications into one SAP S/4HANA system at an expected cost of up to $2 billion.
The program was recommended in 2015 with the intent of enabling better governance, faster processing and lower maintenance and support costs and will align the ERP system with Defence's parallel effort to manage data as a strategic warfighting asset through its $500 million One Defence program.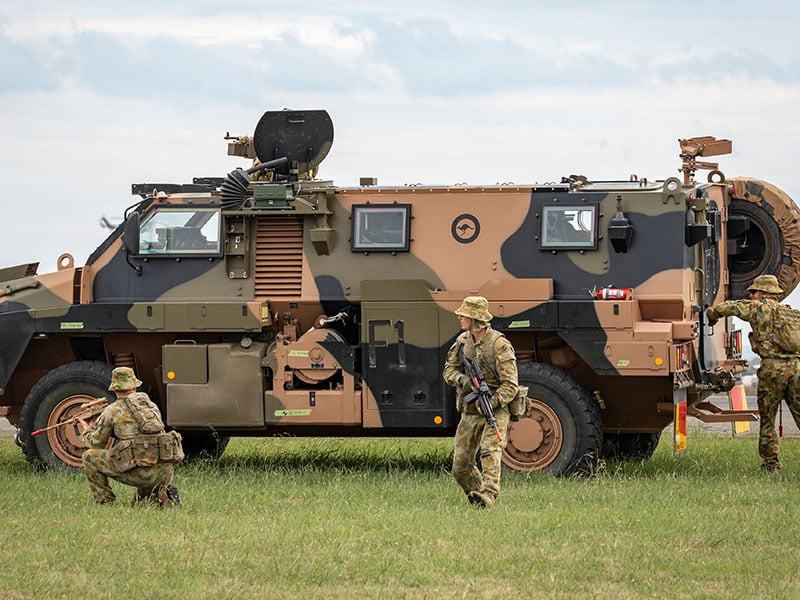 SAP was approved by the government in 2017 and has already received large contracts for the project though the whole-of-government agreement the company holds.
The Department of Defence bought $500,000 worth of training credits through the SAP Preferred Card system, a way of prepaying for SAP training delivered in various in-person and virtual formats.
The Army's SAP training credits were purchased in late May by the Digital Transformation Agency (DTA) for Defence through the SAP Whole of Government Arrangement. A DTA spokesperson said it would be for Defence to determine how the training credits are used but the contract is reported as "Army Pcard".
A spokesperson for the DTA said the Preferred Card credits contract had been established through the SAP whole of government arrangement following a value for money assessment.
"This arrangement was established as a limited tender," the spokesperson told InnovationAus.
"Non Corporate Commonwealth Entities are mandated to use this arrangement when a decision has been made to purchase a SAP product or service."
The current SAP whole of government arrangement from an initial $42 million to more than $315 million over four years, and has been extended to September this year.
An audit of the first tranche of the Defence ERP last year found largely fit-for-purpose planning, governance, monitoring and reporting arrangements to support implementation.
But the audit raised serious questions about procurement decisions after it found contractors had been present and involved in decisions at Defence's ERP meetings which resulted in the contractors' companies receiving lucrative contract amendments.
The decision to use SAP for the ERP system was not examined in the tranche one audit. SAP was Defence's preferred option because of an alignment with a critical application and Defence business processes like finance and logistics.
Defence is also using the German company's SAP Activate program methodology to implement the ERP program, while IBM is acting as the systems integrator under a $112 million contract.
The initial SAP ERP system capability began rolling out in early 2021 but is not expected to be complete for several more years.
This article has been updated to clarify the existing SAP whole of government arrangement is ongoing until at least September this year. A new arrangement has not yet been announced.
Do you know more? Contact James Riley via Email.