The Coalition's plan to cut more than $3 billion from the public service to pay for its election promises will lead to a jump in spending on consultants and contractors and may lead to more automation in public services, experts and the public sector union have warned.
The Coalition on Tuesday released its election policy costings, revealing that it planned to increase the Australian Public Service (APS) efficiency dividend to 2 per cent over the next three years, equating to a cut to the public sector of about $2.7 billion over the forward estimates.
Changes to how agency superannuation contributions are calculated will lead to a further $600 million in cuts for the APS, the public sector union said.
This would help pay for the Coalition's $2.3 billion in election commitments, and lead to savings of $1 billion over the forward estimates.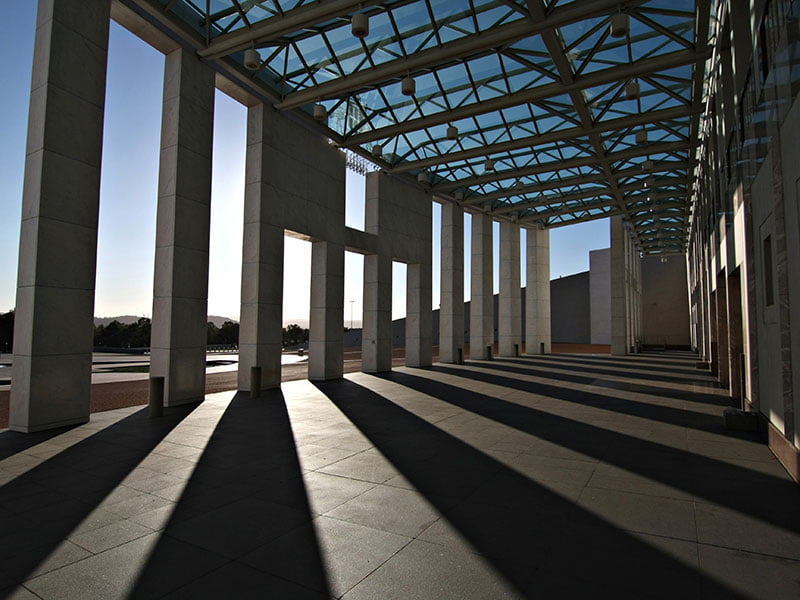 But the public sector union has said this will just increase outsourcing and the reliance on contractors, while an expert in administrative law said it could lead to automation and increase the likelihood of public policy failures such as robodebt.
The efficiency dividend cuts public sector budgets by a certain percentage every year, and is currently set at 1.5 per cent. This would be increased to 2 per cent if the Coalition is re-elected this weekend, bringing the overall APS departmental budget down from $327.3 billion to $324 billion.
The APS cuts mark a significant policy difference between the two major parties.
Federal Labor has said it will not increase the efficiency dividend if it wins office, and has revealed a plan to cut $3 billion in APS outsourcing over four years, and reinvest $500 million of this in the internal capacity of the public sector.
Under the Coalition policy, it will be up to departmental heads to determine where these savings will be met, Prime Minister Scott Morrison said.
"What we're saying is we'll be in a position to realise some $2.7 billion in savings off of departmental expenditure budget of $327.3 billion. If our senior public servants, and they're paid well, if they can't find $2.7 billion out of a budget of $327.3 billion, well, I've got a lot more confidence in them that they can achieve that," Mr Morrison said.
"This is a sensible, practical measure that's been responsibly applied. I've always respected greatly the work of the public service but I also expect results. They will make those sensible decisions about the best way to achieve that."
Dr Darren O'Donovan, a senior lecturer in administrative law at the La Trobe University School of Law, said government agencies and departments will now likely turn to automation to try to meet these cost savings.
"Automation is inevitably pitched to secure the productivity growth the dividend assumes. Too often what results is a blunt 'throughput efficiency', gained through increased administrative burdens being placed on citizens and a decline in the quality of frontline decision-making," Dr O'Donovan told InnovationAus.com.
This process should never be done solely based on cutting costs and in a rush, Dr O'Donovan said.
"We can achieve great things with technology, but only through patience and sustained commitment. Investment in the technology space needs to be incremental, focused on growing an ongoing capacity that can make continual advancements," he said.
"Instead, organisations in the crosshairs of the efficiency dividend often pitch large scale 'reset' projects in the ICT space, with one eye on pre-existing efficiency targets. The efficiency dividend is part of the landscape which breeds failures like robodebt."
The Community and Public Sector Union (CPSU) has labelled the cuts as an "extraordinary attack on jobs and essential services", and said an estimated 5,500 APS jobs will be lost over the forward estimates from 2022-23.
"Ripping billions of dollars out of the public sector will have a devastating impact on jobs and services, and further reduce the capacity of the APS to support Australians," CPSU national secretary Melissa Donnelly said.
"At a time when so many in the Australian community rely on essential public services, the Morrison government has turned its back on the community."
The loss of APS jobs and cuts in spending will likely lead to an even higher spend on outsourced contractors and consulting firms, Ms Donnelly said.
"Every other time the Coalition has made these types of cuts we have seen an increase in spending on consultants, contractors and labour hire as agencies try to plug the workload and capability gaps caused by redundancies and unfilled vacancies," she said.
"It is likely we would see the same thing happen again if the Coalition is returned on Saturday and these cuts proceed."
Labor's election pledges include the scrapping of the APS staffing and employment condition caps, and to cut $3 billion in APS outsourcing over the next four years. From this, $500 million will be reinvested to "begin rebalancing and rebuilding the internal capacity and capability of the APS".
This will include 1080 new frontline jobs at Services Australia, the Department of Veteran Affairs and the NDIS.
The Opposition has regularly warned of the "privatisation-by-stealth" of the public service through the increased use of consultants and contractors.
Cost-savings could be achieved through reducing this reliance on outsourcing, Ms Donnelly said.
"The Coalition had the option here of making savings on the massive amounts it spends on consultants and labour hire contractors. That approach to savings, which is the model used by Labor, cuts waste and reinvests into more APS jobs and increased capacity," she said.
"But instead of that they have reverted to the blunt and damaging approach of a wholesale cut. We have decades of evidence now that the so-called 'efficiency dividend' is not efficient and does not produce a dividend. What today's announcement would mean is thousands of jobs cut, service delivery and policy work further compromised, and the ongoing erosion of public sector capability."
Do you know more? Contact James Riley via Email.