The pandemic and other global challenges like climate change have "increased the need for more innovative solutions at a faster pace," according to GHD Digital president Kumar Parakala.  
These challenges and more will be discussed at the Global Entrepreneurship Congress (GEC) in Melbourne later this month, with more than 1500 international and local delegates from across the entrepreneurial ecosystem to gather from 19-22 September.
GEC 2023 is touted as "four days of actionable intelligence, collaboration, and collective action".  
It is hosted annually in rising entrepreneurial cities around the world. Melbourne is in the spotlight this spring thanks to the Global Entrepreneurship Network (GEN), the Victorian government's LaunchVic, and various sponsors like BHP, GHD Digital, Tech Council and the World Bank Group's infoDev innovation and entrepreneurship initiative.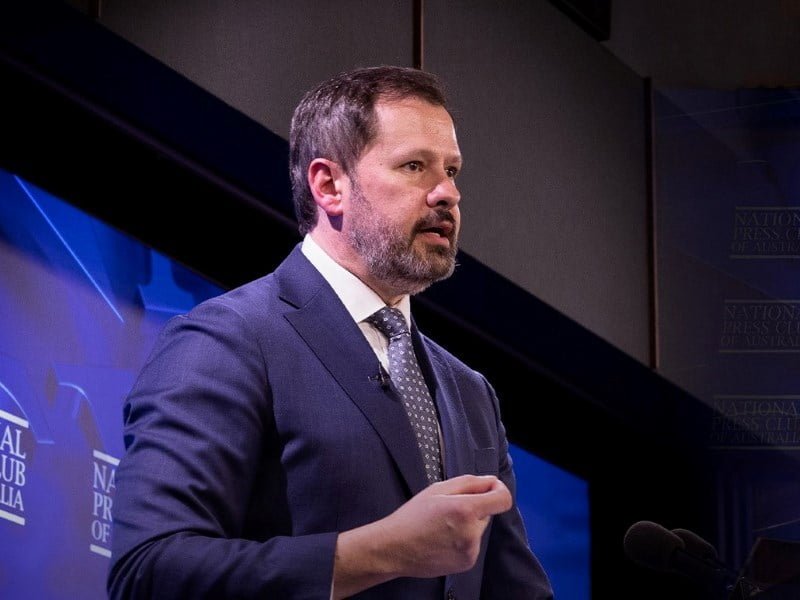 GHD Digital's Mr Parakala regards GEC as an important forum for enabling entrepreneurially driven solutions to some of the world's most complex issues. 
"I'm really excited that this year GEN Global could bring the GEC to Australia, which is one of the most innovative and progressive nations in the world," he said.
"I see GEC as a facilitator and catalyst for innovation. GEC provides an important opportunity for industry leaders, investors, policy makers and entrepreneurs to come together to help solve some of the most pressing global challenges and drive cultural and behavioural change to make an impact."
Minister for Industry and Science Ed Husic is among many government ministers and senior representatives confirmed to attend from across the globe, including Thailand, Indonesia, Sudan, Bangladesh, Iraq, Oman and Ghana. Minister Husic is expected to open the Congress on Tuesday 19 September.  
Among the line-up of about 200+ VIP speakers and panellists are a mix of Australian startup innovators and entrepreneurs from agtech to space exploration, climate change to generative artificial intelligence (AI), and education to venture capital funding.
Since its inception in 2009, the GEC has created space and scope for founders to share daring and adventurous new business models. This year Australian innovators like Jeanette Cheah from HEX, Luke Anear from Safety Culture, Anthony Zaccaria from Linktree, Julie Hirsch from Eloments Vitamin Tree and TurtleTree CEO and founder Fengru Lin will share the stage with larger established enterprises, universities, innovators and investors. 
Importantly, GEC intentionally connects delegates with experienced mentors, government representatives and investors to help guide and commercialise their entrepreneurial vision. 
"As an Australian, I'm particularly excited about the collaboration opportunities for our entrepreneurs with innovators from around the globe. The valuable relationships and networks built over the four days will enable us to innovate and help transform our communities for good," Mr Parakala said.  
"Innovation entrepreneurship is key to driving a (transformative) agenda. I compliment the GEC leaders in making this forum possible, so that people can think outside the box and think together, collaboratively." 
A desired outcome at every GEC is to facilitate delegates, VIPs, sponsors and policy makers to join forces in addressing global and local challenges and transform the world. 
"As a panellist, I would like to provide some insights into our own journey [at GHD Digital]; where we have created a business of 600 (generative AI-based) people in a relatively short time of four years, leveraging the mindset of the people and digital technologies and understanding the new issues that the world, community and clients are facing," he said. 
"We have leveraged all of those aspects to innovatively think about how we can solve problems. 
"So, my message at GEC is that with a digital mindset and the right focus on solving today's challenges, we have an unprecedented level of opportunity to innovate and make a difference together. 
"Let's collectively take advantage of that opportunity, because the world needs it, the people need it and we, as entrepreneurs and innovators, have the skills to enable it."   
The power of generative AI to solve global challenges allows industry leaders to explore and prepare collectively for the impact of digital transformation. 
"Generative AI has the potential to drive a five-to-six per cent increase per year in global GDP over the next 10 years — that's $US1.5 trillion in revenue by 2033 from $50 billion in 2023, according to calculations in our new 'Beyond AI' GHD Digital report," Mr Parakala said. 
The Global Entrepreneurship Congress 2023 takes place from 19 to 22 September at the Melbourne Convention and Exhibition Centre in Victoria. To confirm your registration, visit https://genaustralia.org/registration/. 
InnovationAus.com is a media partner for the Global Entrepreneurship Congress 2023 (#GEC2023). 
Do you know more? Contact James Riley via Email.