The federal government is in a "mad rush" to turn the NDIS into a "human-free robo-system" and should move to immediately scrap plans to introduce mandatory independent assessments, shadow government services minister Bill Shorten says.
The federal government is planning to introduce mandatory "independent assessments" for people already accessing or looking to access the National Disability Insurance Scheme (NDIS). Independent assessments would see government-appointed assessors deciding on an individuals' needs and how much funding they will receive, rather than their existing specialists.
New Government Services Minister Linda Reynolds has "paused" the rollout of these assessments while a second trial is being conducted, but there is no indication they will be scrapped. A government website on the NDIS said these assessments will become mandatory in "late 2021".
They have been slammed by advocates as a cost-cutting measure that will harm Australians with disabilities, and as a move to automate the NDIS.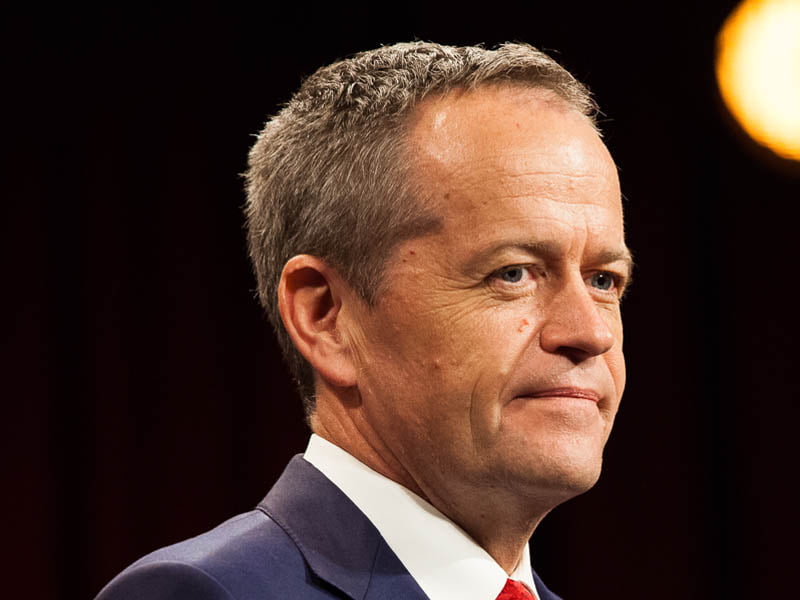 Bruce Bonyhady, a key architect of the NDIS, recently said these changes are akin to "robo-planning" and will "blow up" the scheme if they are implemented.
At a National Press Club address on Wednesday afternoon, Mr Shorten backed these calls and said the government should immediately abandon plans to introduce the independent assessments, and tear up contracts it has signed with providers to conduct them.
"The promise of the NDIS is being betrayed. Not yet fatally, but certainly substantially. The NDIS has been chaperoned by the cavalier vandalism of successive Liberal governments. After eight years of neglect, and seven different ministers for disability, I'm sorry to say that the ongoing existence of the scheme, as it was dreamed to be, is at risk," Mr Shorten said.
"It is not overstating things to say that those in charge at a ministerial and agency level have been more concerned with data points than people, that they are too secretive, that there is too much of a closed shop, a black box dealing with the key numbers as evidence and this approach is killing trust.
"It is not too much to say that they are in a mad rush to trade a vital public service for a human-free robo-system."
The move to implement independent assessments is "privatisation by stealth", Mr Shorten said.
"The so-called independent assessments are not independent at all. They are robo-planning from the government who brought us robodebt and, as with robodebt, robo-planning is based on flawed mathematical algorithms," he said.
"It has been constructed in a black box and the disability community fear it and detest it legitimately. Those currently in charge of the scheme see people with disability as numbers on a page, data in a system, a cost to be reduced."
On Tuesday, a number of disability advocates and people with a disability appeared before a public hearing as part of a senate inquiry into the independent assessments plans.
People With Disabilities president Samantha Connor told the Senators the "robo-planning" is a "travesty" that should be "ceased immediately". Ms Connor also urged the committee to further investigate the trial of incorporating blockchain payments into the NDIS, attempts to link data and how privacy is being "disregarded" in this process.
People With Disabilities WA executive director Brendan Cullinan also appeared at the hearing, saying he has "deep concerns" about the independent assessments plan, which he said would "further exacerbate the entrenched disadvantage experienced" by many people with disabilities.
The independent assessments introduce the "problematic nature of automated decision-making", Mr Cullinan said in a submission to the inquiry. He said that the independent assessments framework points to some level of automation taking place in deciding how much funding an individual will receive.
"We can only presume that an algorithm/logic has been developed to determine how the results of an independent assessment translate into a particular budget amount," Mr Cullinan said.
"Without clear, transparent information on how the independent assessment is being translated to a plan budget there is no assurance that this process is not based, at least in part, on automated decision-making.
"Essentially both the information a decision is based on and the process for making that decision are unable to be scrutinised. The lack of effective remedy in these circumstances make it all the more concerning."
Do you know more? Contact James Riley via Email.